To fulfill laws, ServiceJDC provide comprehensive attendance functions include annual schedule, attendance rules, leave pre-arrange, work over time pre-arrange. We assist human resource department to reassure working hours is complied with government laws.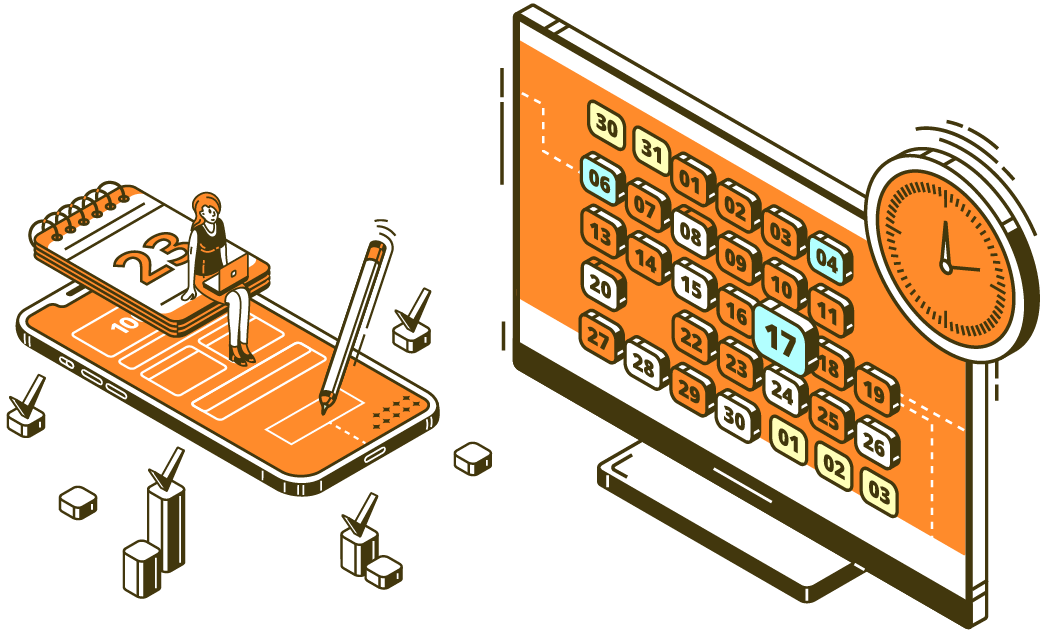 Flexible

Leave Type Maintenance
Enterprise can customized leave type including name, type, department, reimburse rules and leave rules.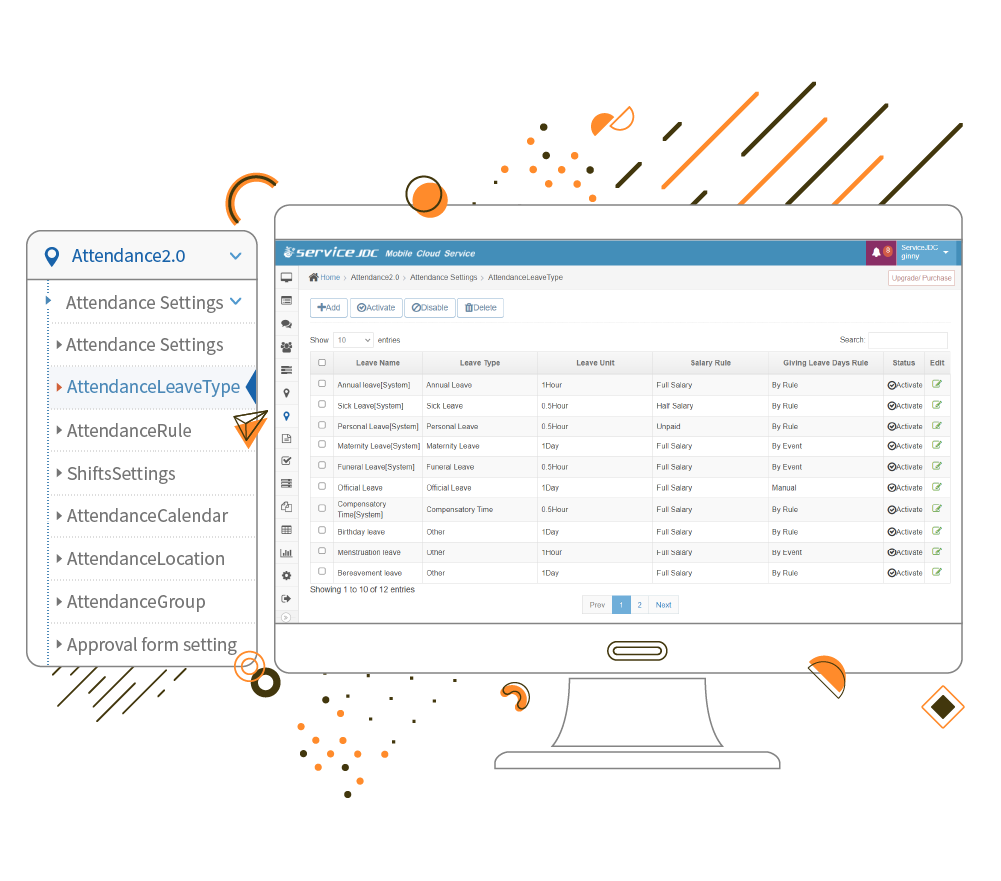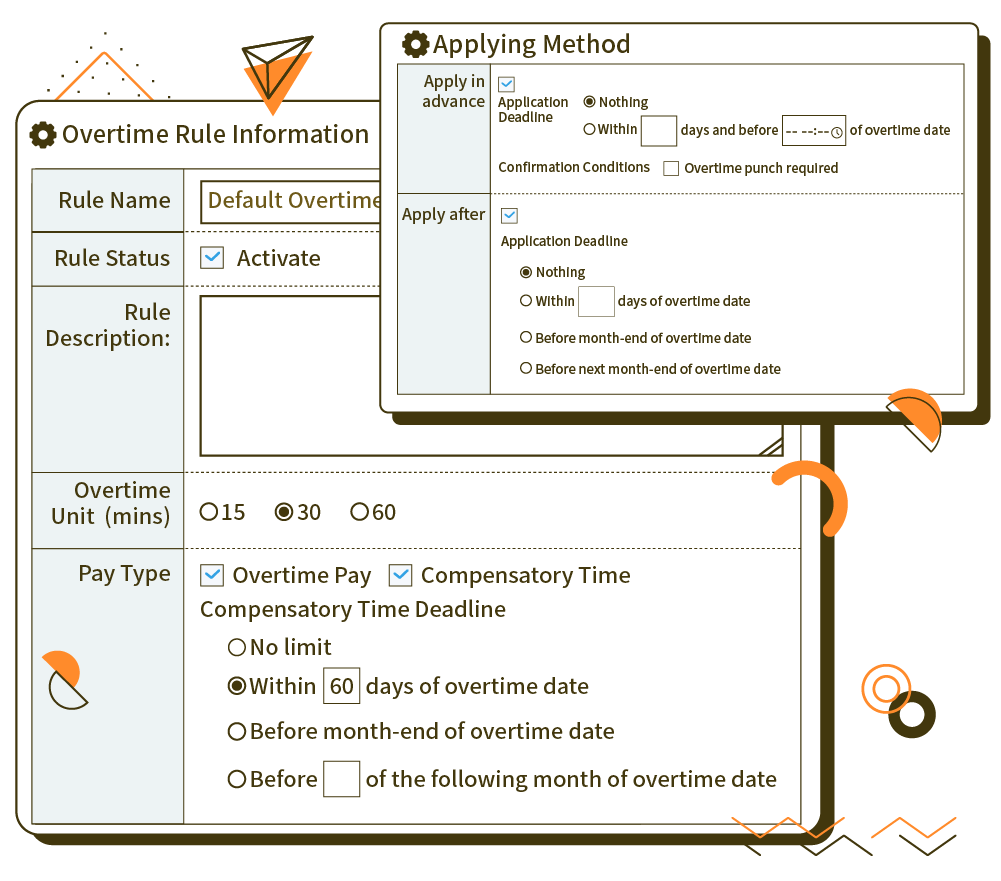 Flexible

Settings of Work Overtime Rules
You can set up and adjust work overtime rules including department, reimburse rules and apply methods.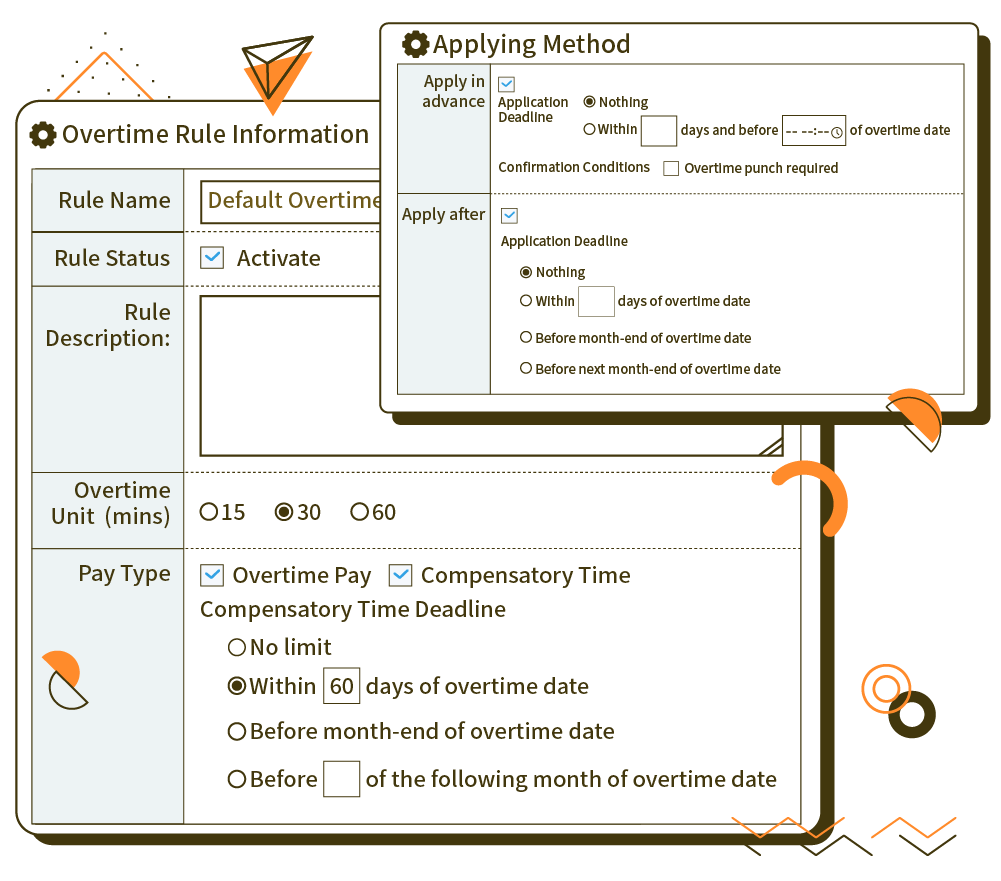 System
Automatically

Detection
You can set up weekdays and weekends' work overtime hours limit. You can also set up detection of hours limit each day or week to alert and avoid work overtime.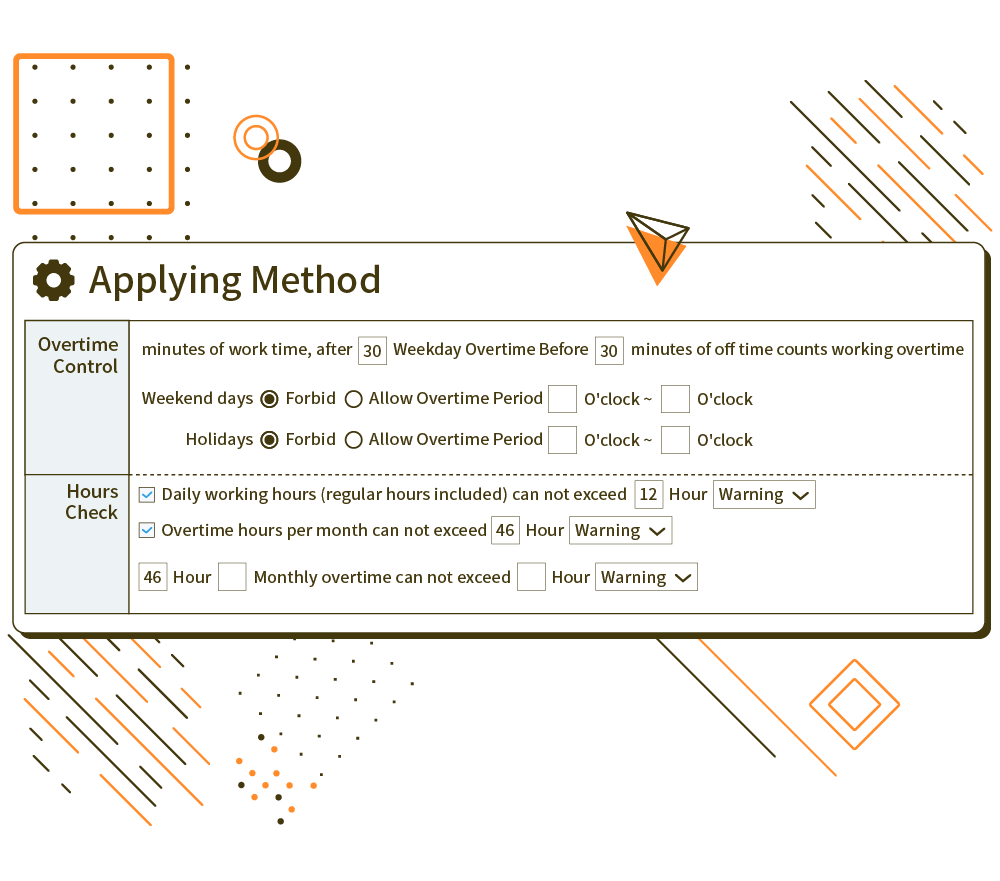 Mobile

Check and Approval
Staff can use phones to apply leaves and work overtime. You can also check leave hours and work over time report in our system. Digital data can guarantee every roles in company.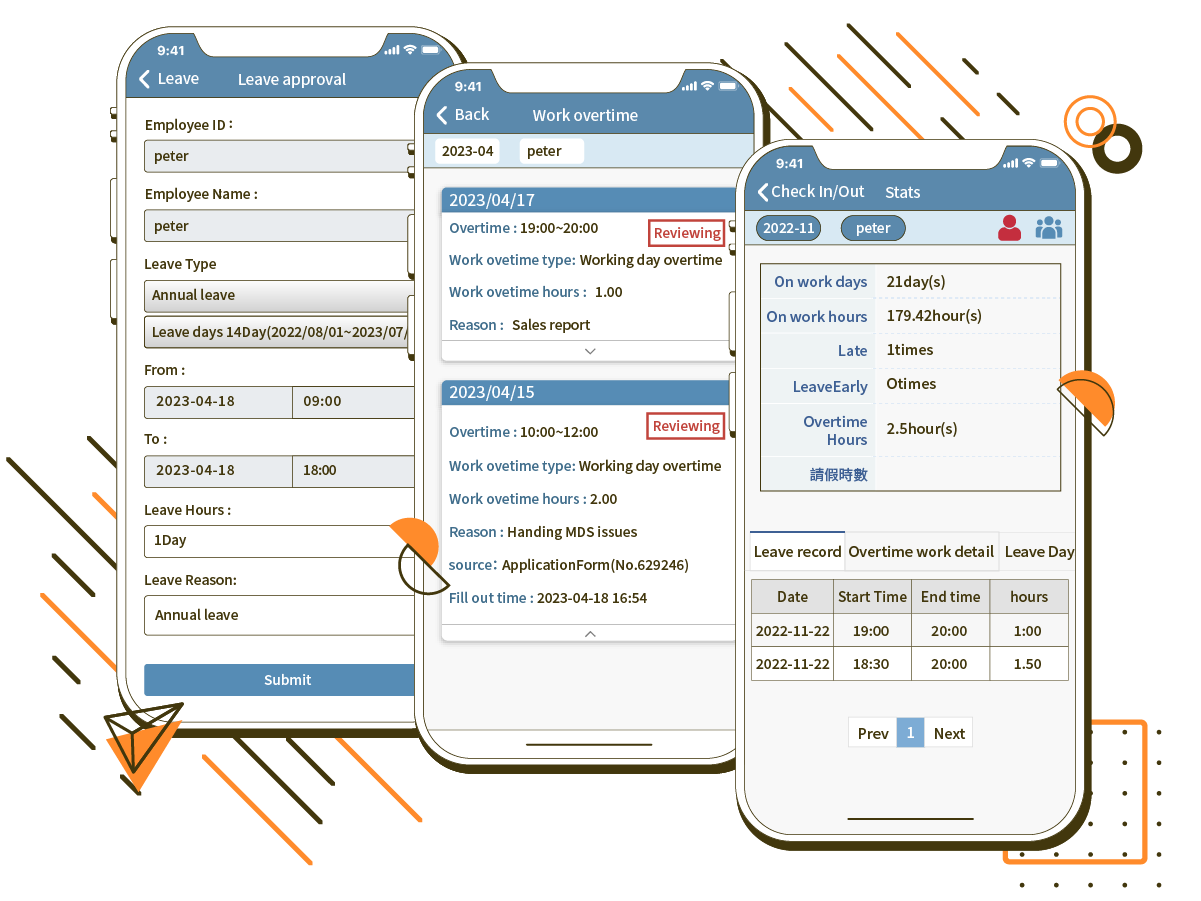 More comprehensive, flexible, convenient

Provide the best attendance solution for you
More comprehensive, flexible, convenient

Provide the best attendance solution for you