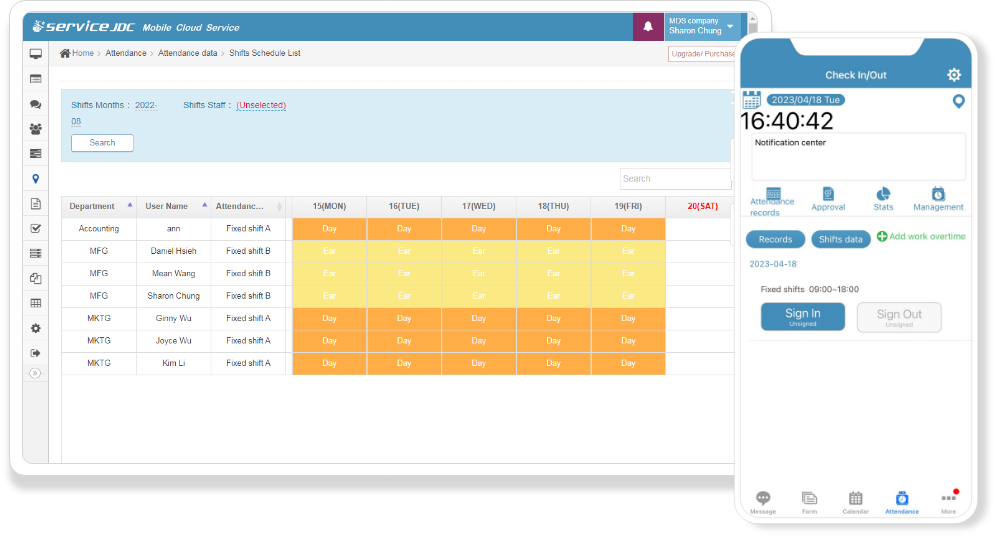 Supporting flexible working hours, online scheduling is the preferred choice!
Flexible scheduling in compliance with regulations
ServiceJDC provides comprehensive attendance functions include scheduling, leave type, shifts arrange, punch-in, alert. You can enjoy best attendance solution with flexible settings.
Smart Intersect and Fraud Prevention
Top brand in Taiwan. GPS punch in with smart intersect and device binding. Fraud Prevention of check in location and time.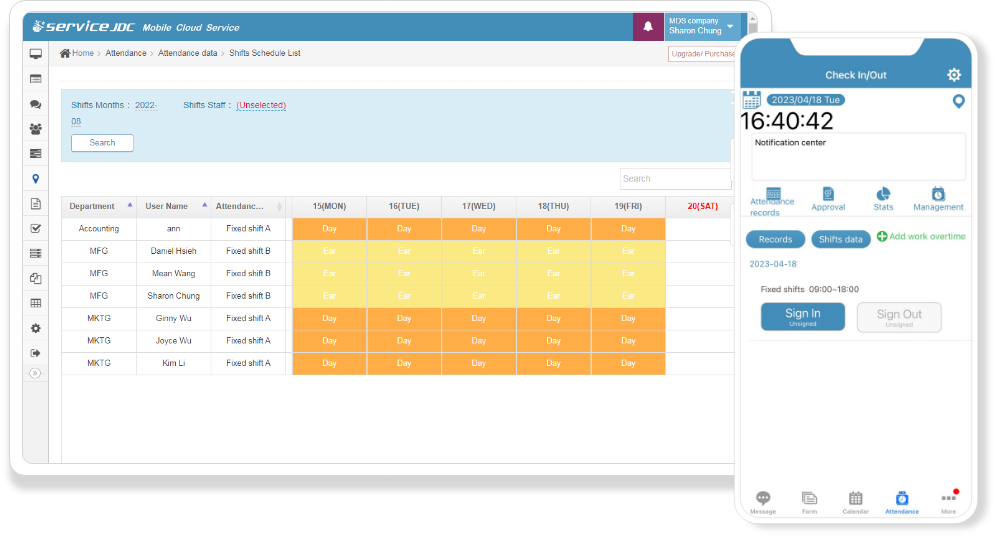 Online Clock-In App: Achieve greater possibilities
Online Clock-In
Provide GPS (Google map and Baidu map), Wifi and NFC check in.
Fraud Prevention
Fraud Prevention of check in location and time with phone binding and location alert.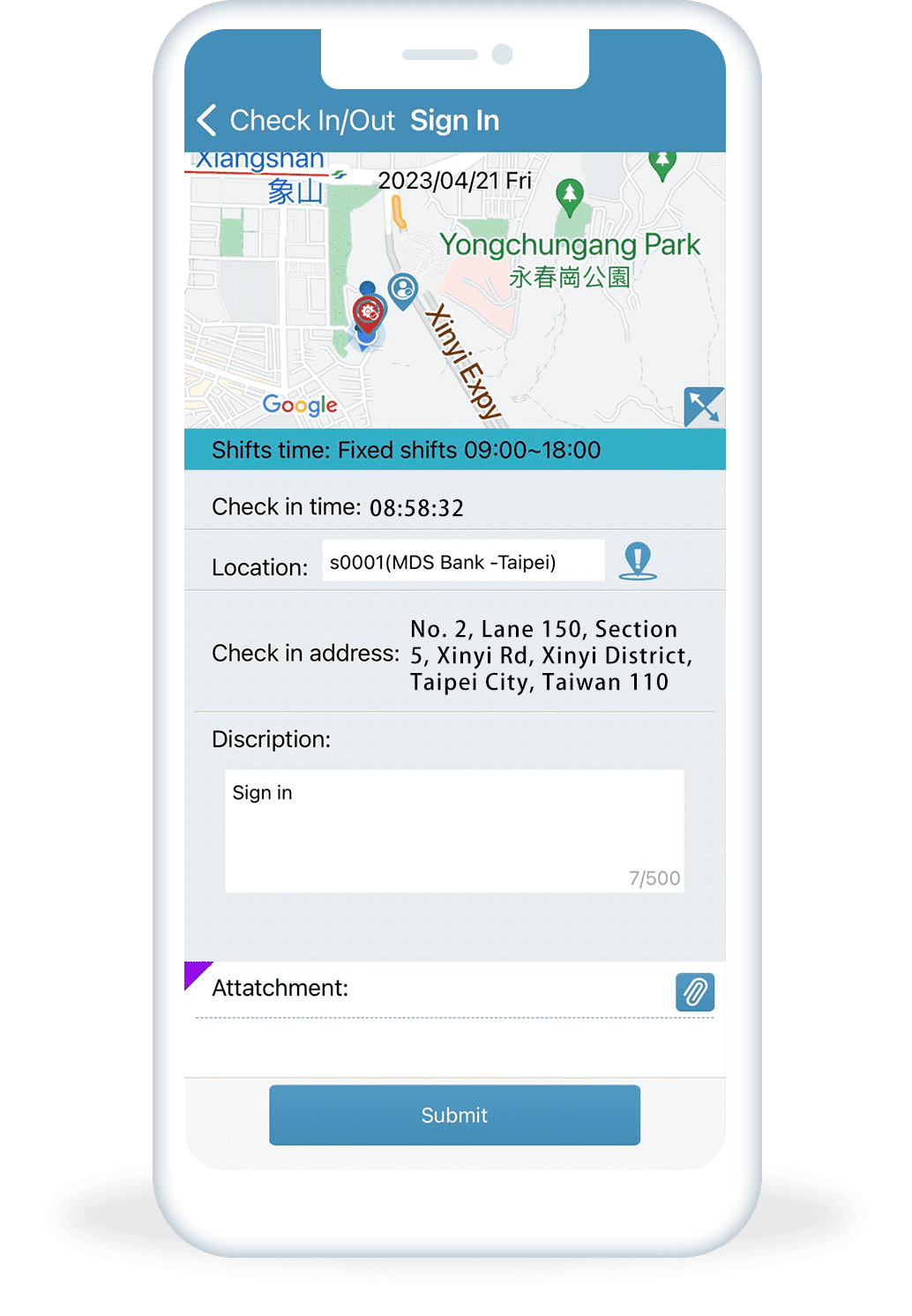 Smart intersect
You can set up GPS intersect of customers or equipment distance.
Notification
Provide punch in and out notification and alert to let managers control attendance status.
Shift Scheduling: Fulfill ever-changing needs
To fulfill laws, ServiceJDC provide comprehensive attendance functions include annual schedule, attendance rules, leave pre-arrange, work over time pre-arrange. We assist human resource department to reassure working hours is complied with government laws.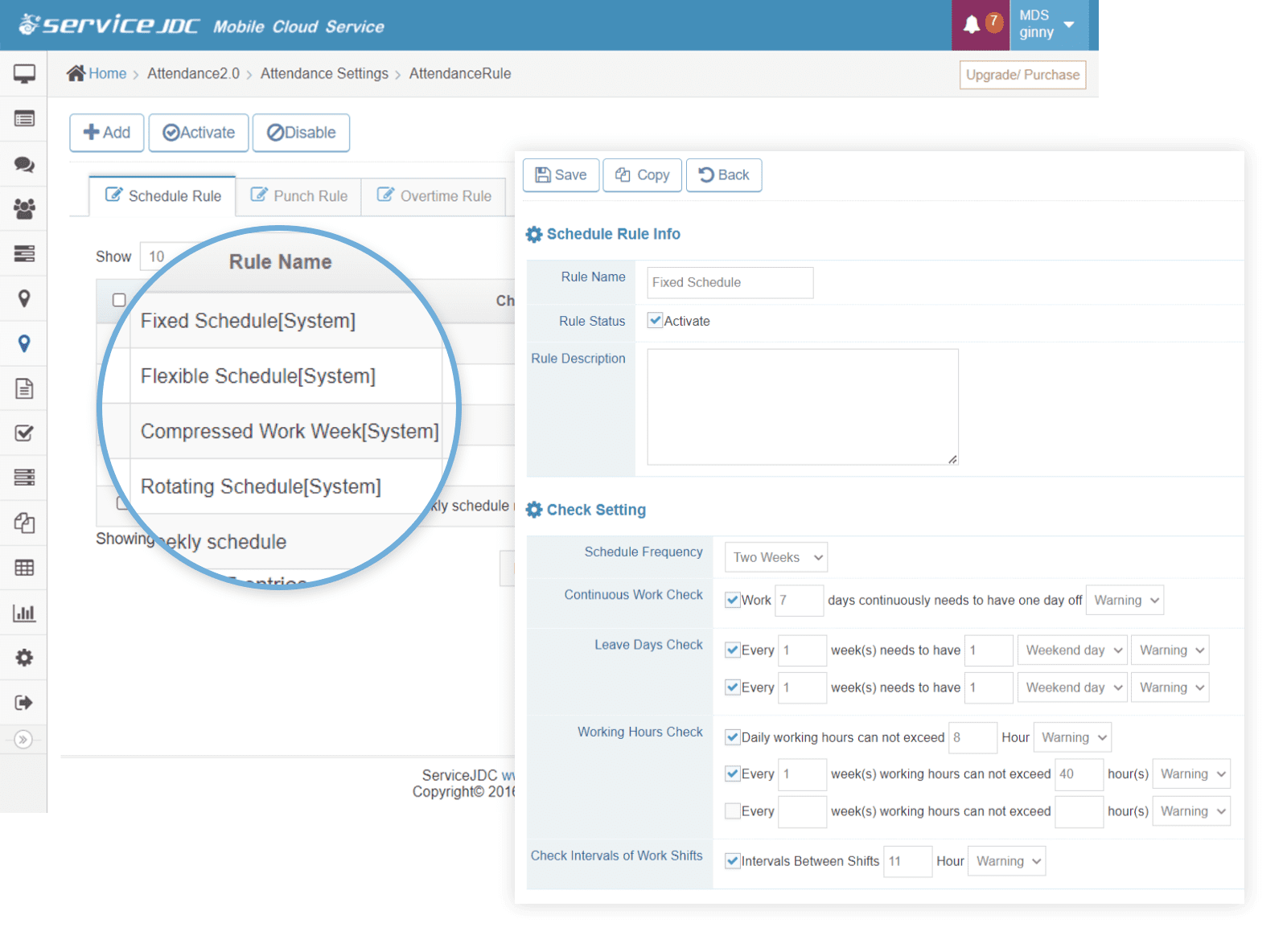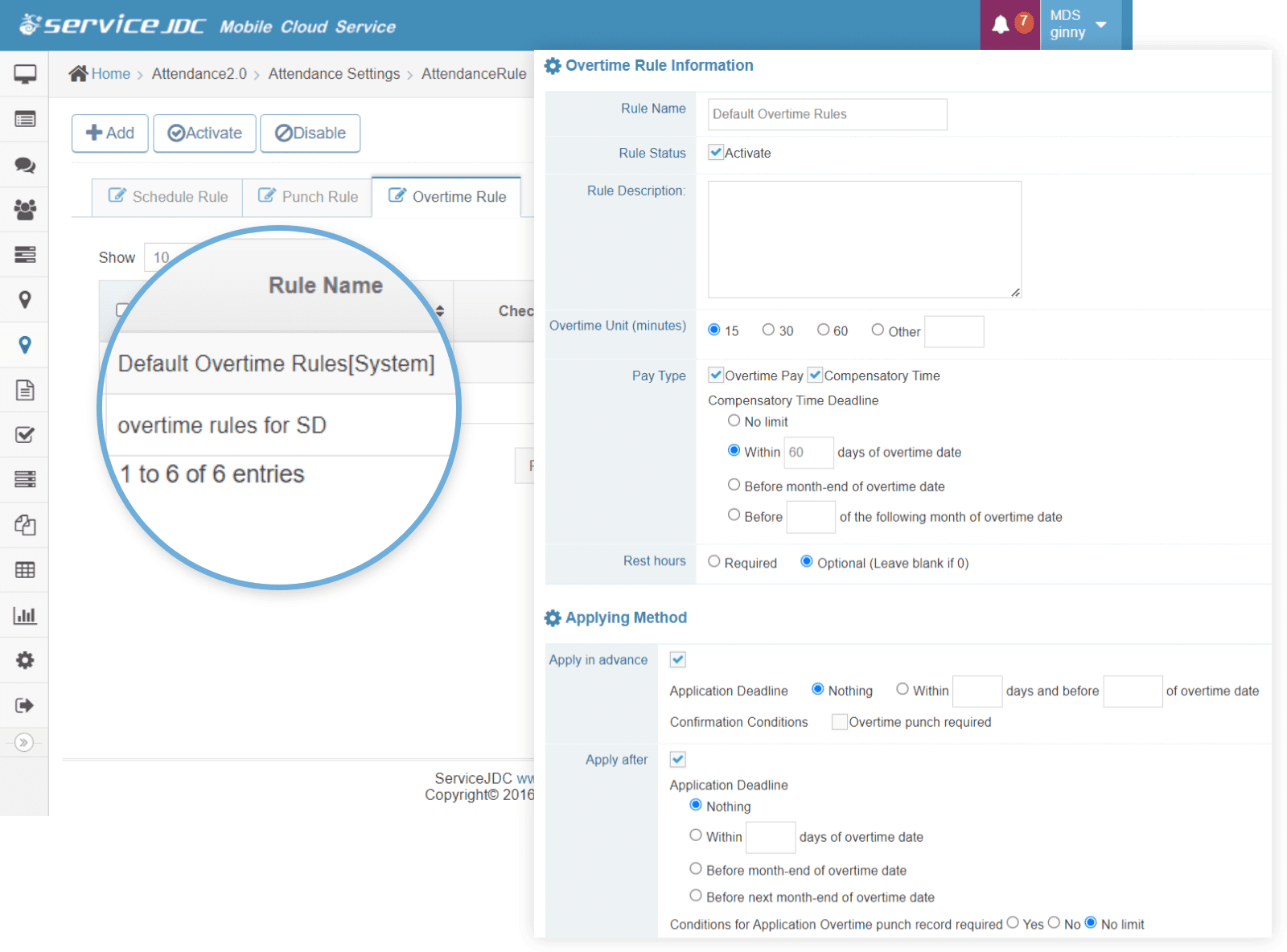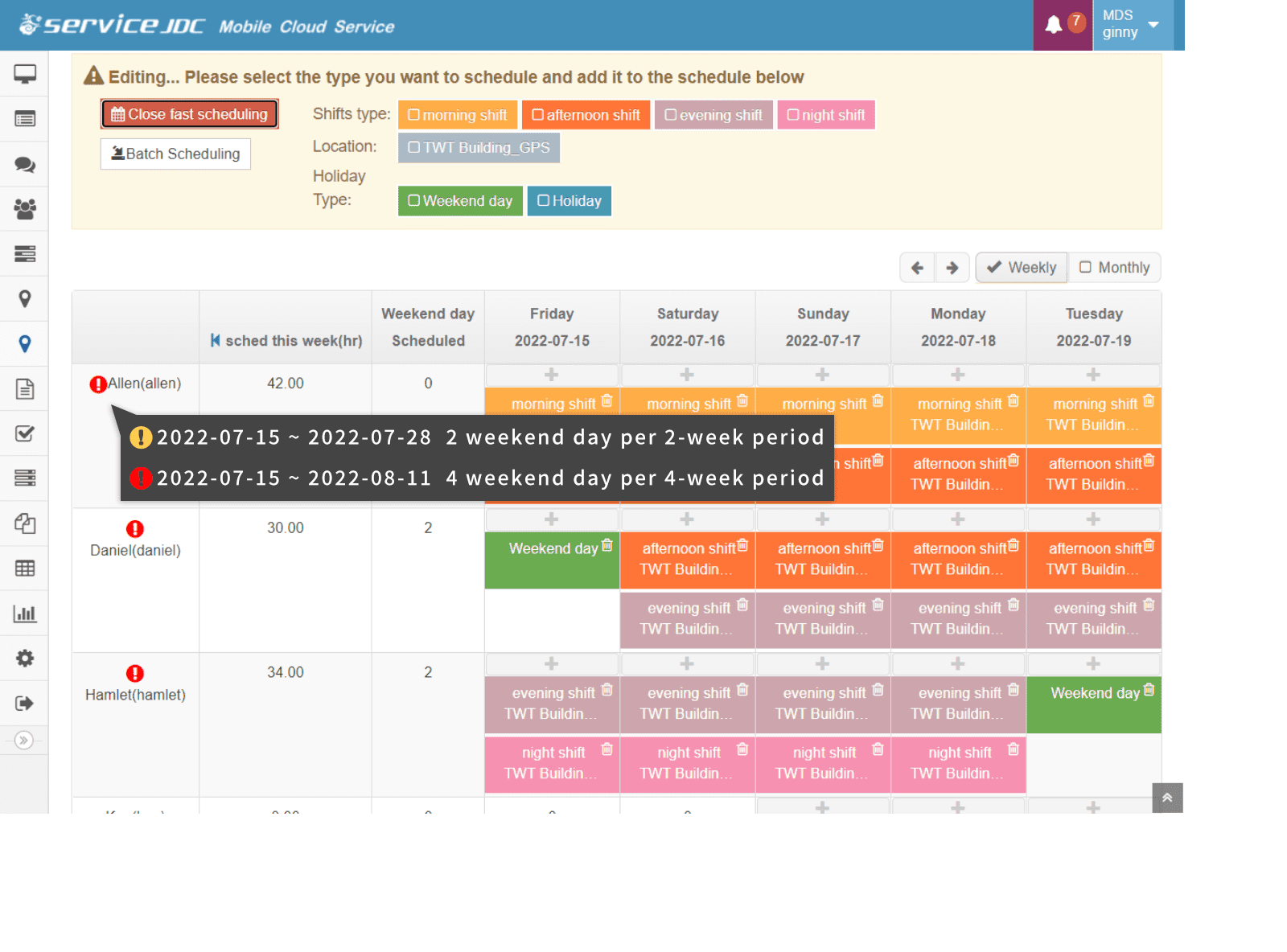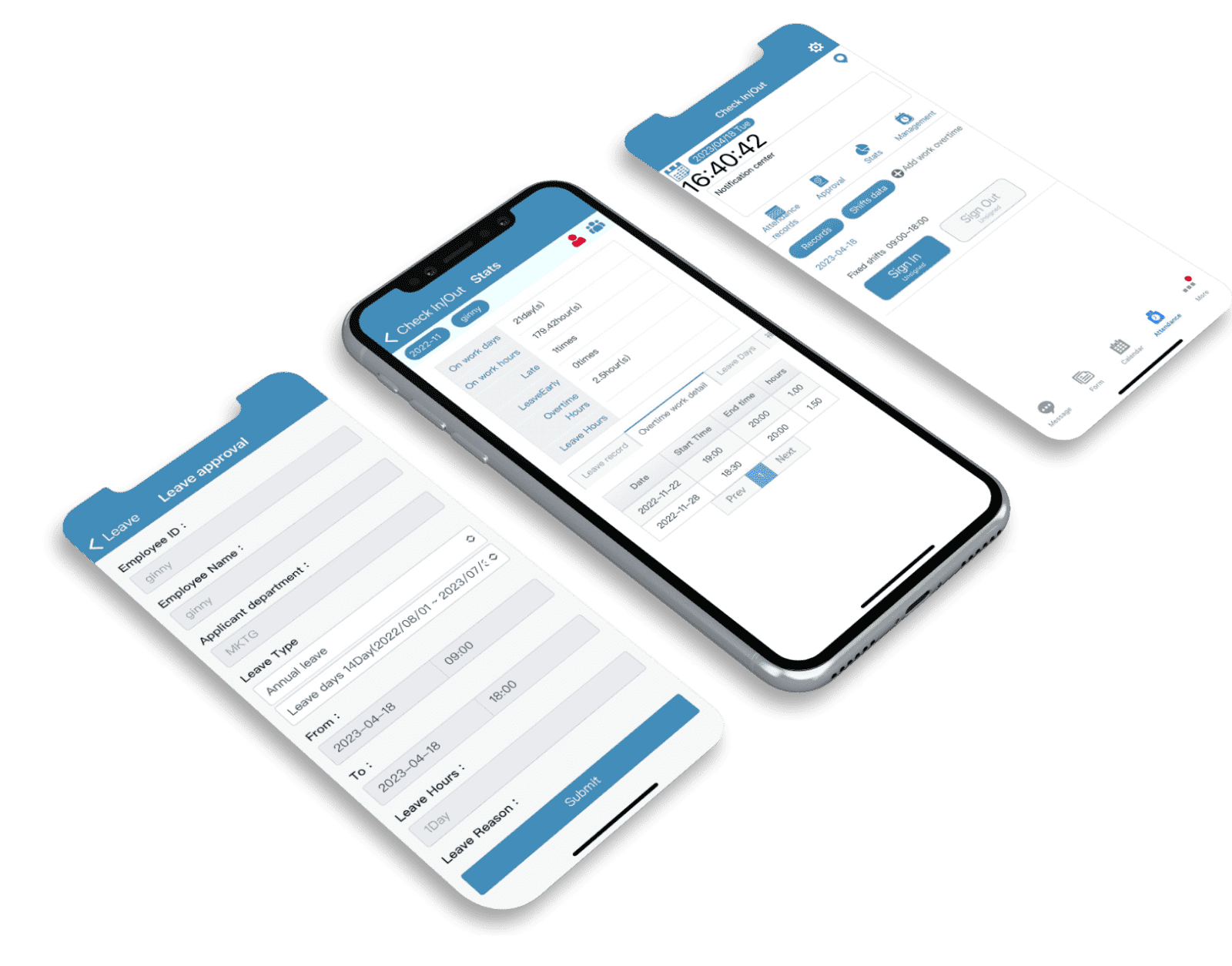 Mobile Attendance: Improve work efficiency
You can check shifts, attendance, punch in records, check in, leave apply and work overtime approval with just a phone. With digital work process, attendance becomes easier.
Push notification will notice all approval forms, managers can agree or reject with phones with location limit.
Punch in, take leave, work over time, adjust attendance records with phones! You can also control shifts, leave records and attendance status.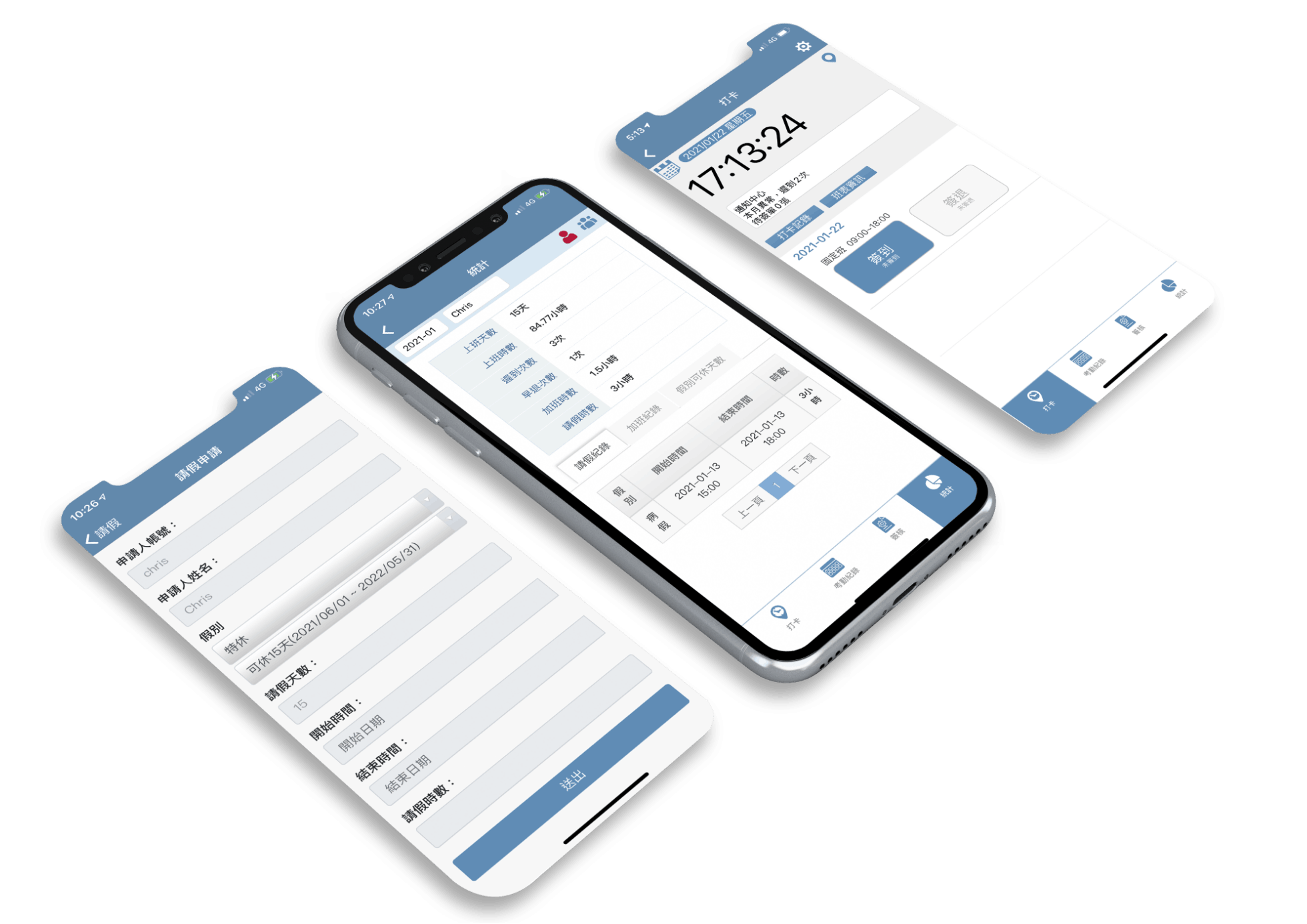 Attendance Reports: Automatically calculate
Check in records, leave records, work over time records, leave days and all reports are stored in back-end platform. You can deal with staff's attendance data in real time and export attendance reports automatically.
Convenient report generating
Easily calculate and check attendance, absenteeism, late arrive, work over time, take leaves. Assist you to generate report of attendance hours and staff's salary!
Complete check in records
Completely record punch in time, location, photo, remark and alert to comply with laws.
※Labor Standards no.30: Employers must store check in records for 5 years and records to minutes, maximum fine for offenders is 300,000.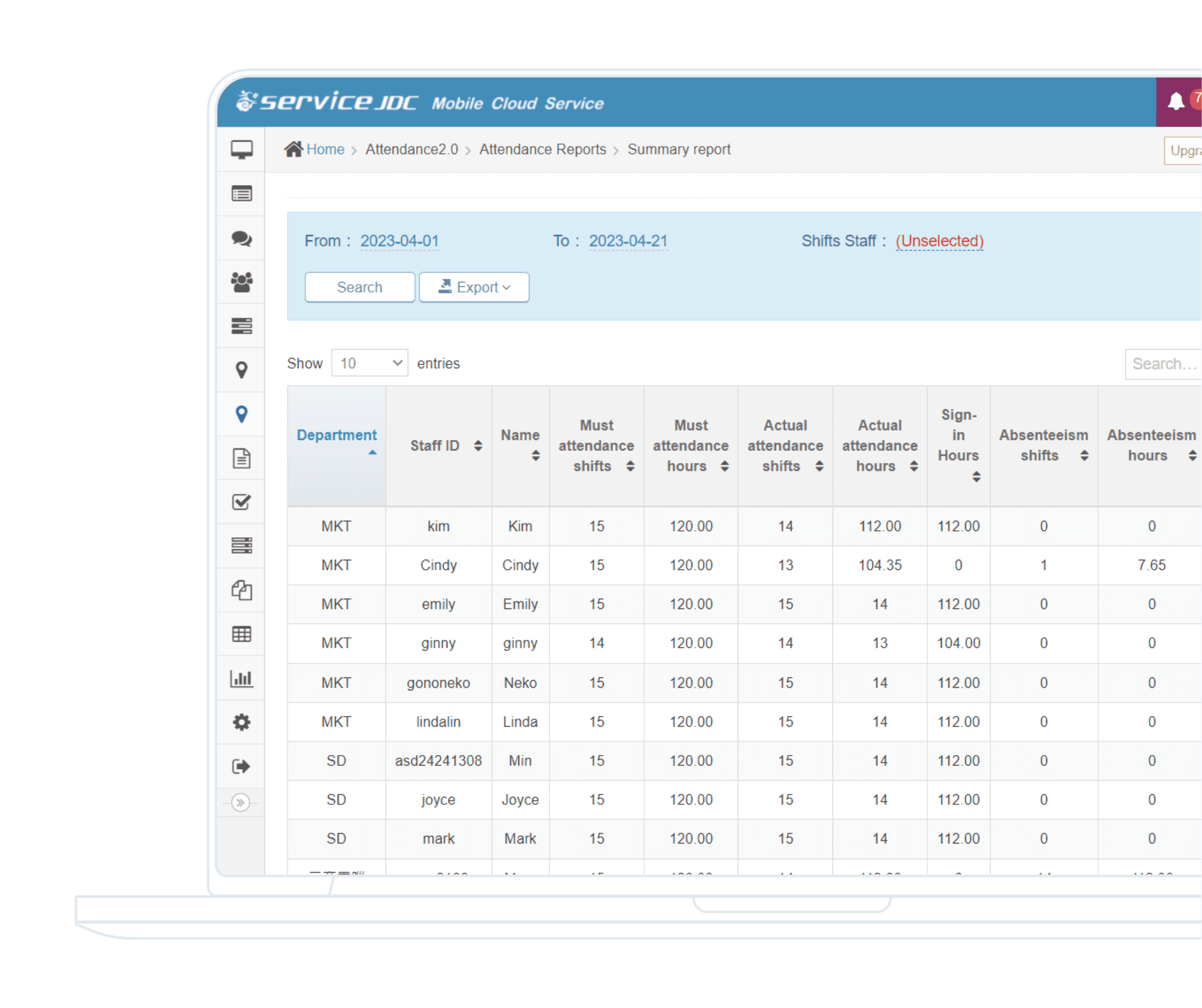 Covered all you needs
We know your needs in attendance management!



















Approval process settings









ServiceJDC Has Quickly Solved Attendance Management Needs