Customer Success Stories
It's our pleasure to serve you! We appreciate your compliment. Mobile serviceJDC is better because of you.

UB UNION TECHNOLOGIES is established in Y1991. We devote to develop our business in traffic and transportation field. Through years of experience of research and development, we have a comprehensive competence of software development and hardware design. Our full automated toll system conforms a worldwide standard in an early stage thanks to ISO certified quality control process of manufacture. UB UNION TECHNOLOGIES is already the industry leader and pioneer of all kinds of automated toll systems in Taiwan.

Currently, our regular business include automated toll system of metro and parking areas, as well as ticket system, voucher system and payment system of museums and amusement parks. We provide a total solution by offering services include planning, research, design, build, and maintenance. Our business scope also reach China mainland and Europe region.

Our business philosophy- start from honesty and trust. We encourage our employees being trust-worthy and serious in making promise and taking actions to clients. We aim to satisfy every client and win their recognition while making every employee proud by keeping strong moral guidelines and passion of innovation. We want to offer our clients the best technology, product and service quality and become the top choice and respected enterprise in automated toll system market.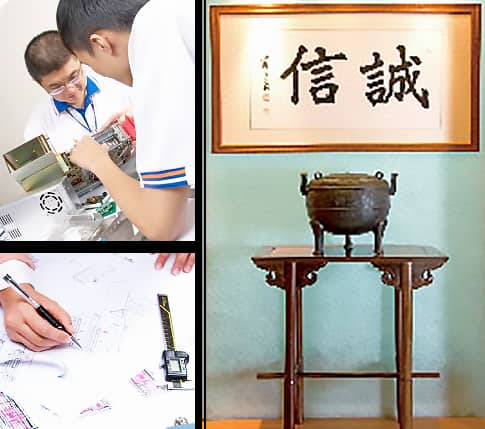 Why we choose ServiceJDC
The enterprise who responds promptly to customer demand wins the game, due to the fact that we are all facing a market with strong competition. Therefore, for better analysis and management of business information, we started the implementation of ServiceJDC. Previously, traditional manual operation spends many time on searching, sort out, summarize and match data and on making reports, which impacts the response speed to the market and customer demand. Now, we are ready to confront the demand of business growth.
Imported Benefits
Digital and simplied workflow of maintenance management makes a way to company growth.
Quick search on tasks, grasp customer information at any time.
It was a huge work in the past while we had to search the service record of clients on paper forms. Thanks to ServiceJDC, we are able to make quick search now by using date, name of fieldworker or client, or key word to retrieve data that has been stored in backend platform. All the task history are clear, which makes it much easier to review client files to understand their past status. Our customer satisfaction rate are much higher because of enhanced service quality!


Digital form operation, super easy information statistic.
By utilizing customized form function in ServiceJDC, we designed multiple forms according to equipment categories such as automated toll system of parking areas, detection systems, ticket/payment/money change/access control system, and seismograph. They are available to use for fieldworkers while they are in the field. In contrast to paper forms, it's also very convenient to search or run statistic report in digital system which collects/integrates forms and make statistic automatically.

Find infinite possibilities
in ServiceJDC.
Find infinite possibilities in ServiceJDC.