Customer Success Stories
It's our pleasure to serve you! We appreciate your compliment. Mobile serviceJDC is better because of you.

Sun Pao Tsun Construction specializes in creating technically sound and high-quality buildings. Since its establishment in 1988, Sun Pao Tsun Construction has been engaged in the construction of various smart green buildings, corporate headquarters, luxury residential buildings, high-tech factory offices, international hotels, hospitals, and other projects. Whether it is a highly technical project, urban regeneration, old and dilapidated buildings, or hillside community development, the Sun Pao Tsun Construction team is able to complete each client's assignment with thorough planning and effective execution.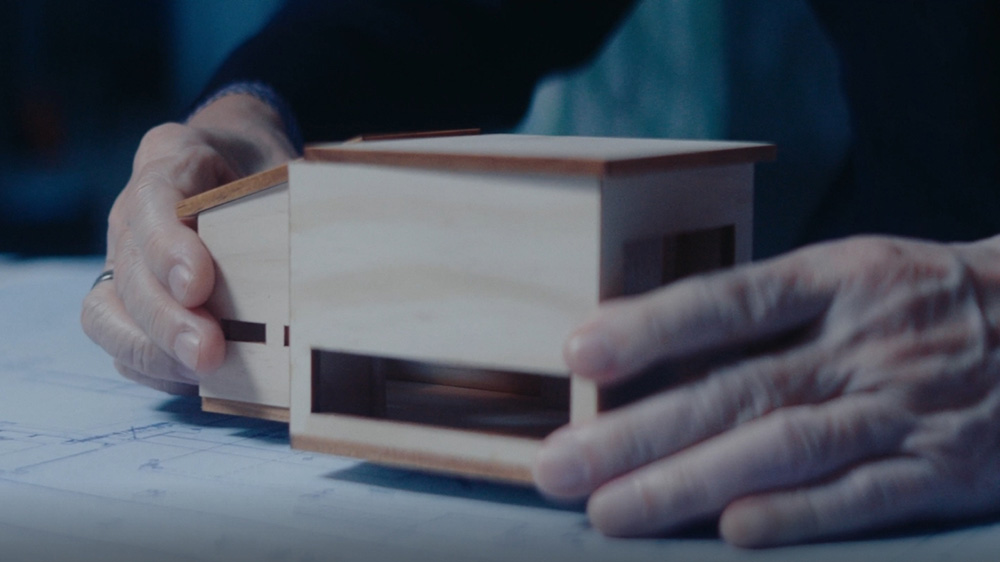 Sun Pao Tsun Construction is committed to the construction industry with an attitude of "innovation, sustainability, honesty, pragmatism, dedication and professionalism". Through meticulous planning, professional construction management, and rigorous checking mechanism, Sun Pao Tsun Construction has accumulated years of experience and excellent construction planning capabilities in the industry, and is constantly striving for improvement. Since 1999, they have passed the ISO 9001 international quality certification by DNV in the Netherlands every year to ensure that their projects are delivered to customers in the shortest time and with the highest quality. This is why Sun Pao Tsun Construction is trusted by quality companies such as Cathay Construction, SKL, Mercuries & Associates Holding, ASUS, MiTAC Synnex Group, etc.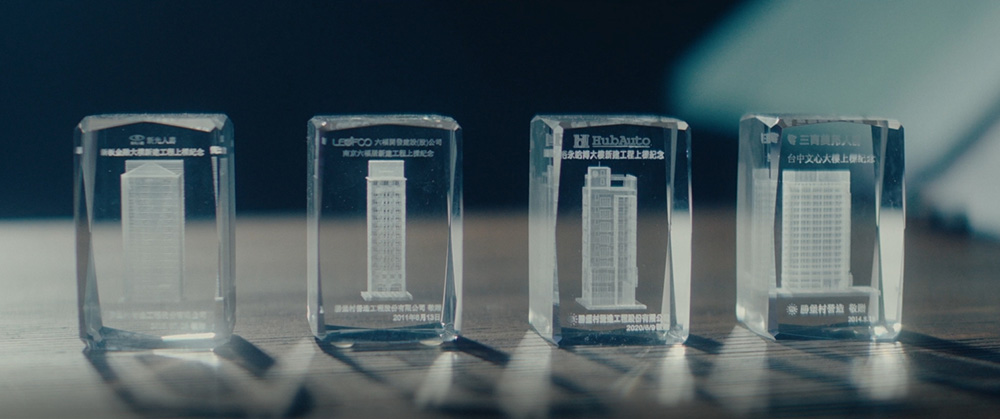 Troubles at Work
Inconvenient environment at the beginning of the project makes it difficult to connect the punch card equipment
The usual punch clock in the office environment is widely used because it is easy to install. However, for the engineering industry, the initial phase of construction was not convenient in terms of electricity, so the punch card equipment that required power supply caused problems.

The sites are located all over Taiwan and the equipment is prone to wear and tear due to movement
Since their construction projects were carried out all over Taiwan, the company had to spend extra money on moving the clock to meet the progress of the project, which was quite uneconomical for the company. In addition, the clock is often damaged due to moving, which makes it a consumable item and is troublesome in terms of expenses and procurement.
Imported Benefits
Mobile App and Cross-platform operation for the engineering work environment
In a site environment, mobile attendance is the only option when it comes to solving attendance management problems. Unlike other systems for the internal workplace, ServiceJDC's "designed for the field" is one of its highlights. Staff can clock in and out of work with just a mobile phone. ServiceJDC app also allows managers to quickly view team attendance reports, such as the number of people who are due and late, in a fast and convenient way, making it ideal for the construction industry.
Eliminate the suspicion of cheating and master abnormal punching fast!
For companies looking for an attendance system, clocking in and out is one of the main points of evaluation, and the issue of cheating and employees clocking in for each other has become a major concern for companies. ServiceJDC is a mobile attendance system, and the design of mobile clocking is quite strict. Take the most commonly used GPS punch card in the engineering industry as an example, ServiceJDC will not only prevent the system time of the mobile device from being tampered with but also block the virtual GPS software from using the assumed position for the punch card. Moreover, the problem of employees clocking in and out for each other can be solved by binding the devices and limiting the mobile devices used by employees, thus eliminating the concerns of enterprises in attendance clocking. In addition to GPS punching, ServiceJDC also offers two other punching methods, Wi-Fi and NFC punching, for companies to choose from depending on their industry and situation.
In addition, different site teams can also set up different attendance locations, and the system will automatically compare the correct time and location when the personnel is clocking in. Managers can view details of all their team's attendance records via the ServiceJDC app or the web backend. Whether it's a wrong location, out of hours, or not clocking in, ServiceJDC has warning signs for managers to quickly grasp the situation and deal with it.
Automatically consolidate attendance reports and save records online
By logging into the backend of ServiceJDC, managers can export the attendance reports that are automatically consolidated by the system with a single click, and all records can be stored online, no need to worry about data retention anymore. ServiceJDC solves once and for all the problems that companies often encounter in traditional attendance management.
Extended Benefits
Flexible pricing and plans, monthly rental model for companies with high staffing fluctuations
For Sun Pao Tsun Construction, which has construction sites all over Taiwan, the number of employees who need to clock in and out varies with each additional construction project, or with the completion of a project. ServiceJDC's pricing plan is based on the number of people, which can help companies save on administrative overheads. What's more, the monthly rental model also caters to the fluctuating number of staff in the company and can be added at any time if there is a temporary increase in demand, which is in line with the needs of Sun Pao Tsun Construction.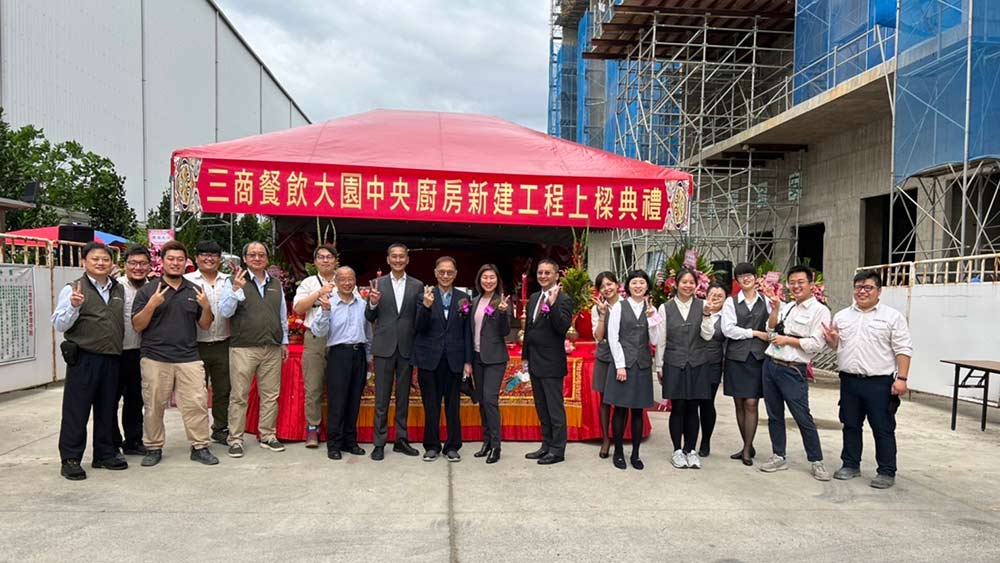 ServiceJDC integrates the needs of enterprises, ranging from mobile attendance to engineering inspection management!
In addition to basic attendance, ServiceJDC also has scheduling and sign-off functions for leave and overtime, helping companies to solve the problems of attendance management. Recently ServiceJDC launched a payroll calculation function, which allows HR of enterprises to easily calculate attendance reports. Not only can the system automatically determine payroll rules such as overtime and bonuses, but it can also quickly calculate salaries, simplifying the complicated monthly routine.
Moreover, ServiceJDC provides a comprehensive management solution to meet the needs of the engineering industry for inspection management.
Inspection task management: Not only does it have the function to check in and out, but it can also manage reports on engineering issues in one place and bind related digital forms and approvals, solving the problem of cluttered messages, and managers can view task status through a visual dashboard promptly.
Digital checklist and construction log: Employees no longer need to carry heavy paper books, but can fill out forms/approvals on their mobile phones, while avoiding difficulties in handwriting interpretation, and can attach a watermark to the photo with time and location information to prevent fraud, and employees can run the sign-off process online, without time or location restrictions.
Database and statistical reports: Whether it's a task, form, or approval, the system will automatically compile the data to the backend to build an enterprise's exclusive database for easy follow-up, and the forms and approvals can also be created as pivot reports with one click.
Mileage declaration: Take the hassle out of collecting receipts and the fuel subsidy function can estimate the mileage by punching records and calculate it according to the set rate, which makes it easy to complete the reporting process.
Digital inspection management helps companies to keep track of staff status and project progress, and effectively track abnormal projects to keep an eye on the quality of work. For more information, please visit
ServiceJDC - Inspection Management Solutions
.
"Difficulties in following up on the work status of field staff in real-time" is a common dilemma for many companies, as it is not easy for managers to understand and deal with field staff's problems from a distance, and it is difficult to keep track of the progress of the team, which often leads to delays in management. ServiceJDC has long been committed to solving this problem with a one-stop service that includes modular features such as e-forms, BI business analytics, attendance, mileage, equipment, and contract management. ServiceJDC can meet the needs of enterprises for field management, and link the company's internal and external staff closely. An entry-level version is currently available for free for businesses with up to five employees, for more information, please visit 
ServiceJDC official website
.
Find infinite possibilities in ServiceJDC.
Find infinite possibilities
in ServiceJDC.