Customer Success Stories
It's our pleasure to serve you! We appreciate your compliment. Mobile serviceJDC is better because of you.

Established in 1985, Superior is specialized in sales, installation, and maintenance of industrial laundry as well as 24hrs laundromat. We are dedicated to improving laundry services and customer benefits.

For the past 30 years, Superior has helped to start over 800 laundromats, providing equipment building and maintenance, laundry detergents transporting, receiving payments, and replacing old equipment with the new one. Laundromats has been the major source of Superior's revenue. We have even helped to build the laundromats in outlying Islands like Kinmen, Mazu, and Liuqiu.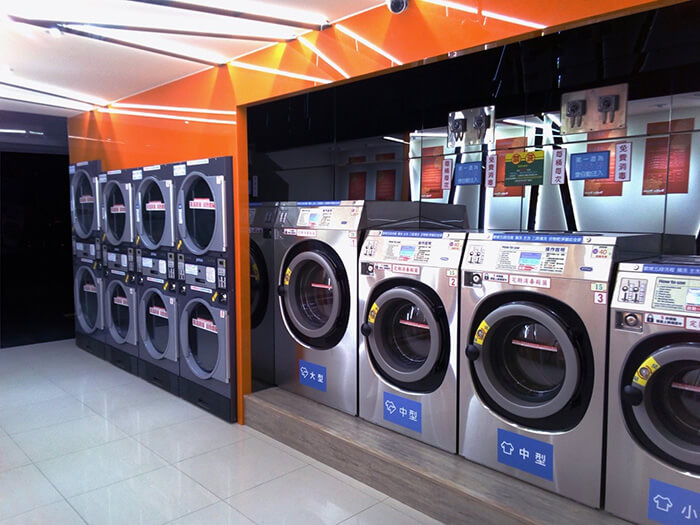 Customer Testimonial
Superior has built the career in laundromat in Taiwan for over than thirty years. To manage the maintenance work of over 800 laundromats, we have professional maintenance team who have company cars. However, it became very difficult to manage maintenance staffs' attendance and the usage status of company cars.


Digital Form Makes Great Efficiency
In the past, field staff needed to fill out outgoing applications to record visiting location, used car, mileage, and maintenance parts. Four to five record books a day, it was inefficient to fill out the forms by hand, not to mention the complexity when it came to consumables and parts preparation. And it was even bothering if there was someone forgetting fill out the forms.

By using ServiceJDC, the staff can timely record not only the texts, data, photos, and customers' signatures, but payments and receivables which speeds up the workflow of collecting payment statistics for the accountant. The data collected by every terminal device will sync up in the cloud, which helps the managers manage the office and field work assignments.


Clear Data Report Makes Concise Communication
In the past, field staff needed to commute to Taoyuan and Hsinchu soon after morning meeting with the managers and colleagues. Add on the time commuting, they could only work in the afternoon.

After using ServiceJDC, we put the records in the cloud so that the managers don't have to spend over than one hour reviewing the paper records and have a long meeting. We now only need 15 minutes reviewing and discussing the work assignment and record them on ServiceJDC afterwards. Now our staff can finish the work at Taoyuan, Hsinchu and Miaoli in the morning and arrange other work schedules in the afternoon which increases solved- cases.


Digital Field Management Makes High Efficiency
Through the reports on ServiceJDC, we can control every employee's work status and find out blind spots, dealing with the problem that mangers may made unbalanced assignments. In this way, active and efficient employees can have reasonable bonus.


Complete Control of Company Cars
Superior views company cars as field management assets, we have 10 company cars in total. We count on ServiceJDC to manage cars' conditions, maintenances and fueling. Through the reports, we can know the cars' usage status and don't have to worry about missing the cars' conditions when the employees neglect to report the status.


Impress Customer by Digital Receipt
Our staff will send digital receipts to the customers that we received compliments from them for being eco-friendly. Besides, the advantage of digital receipts is that if the customers have doubts about job tasks and receivables, we can check them in the cloud records immediately, which increases the company's positive image and customer satisfactory.

Find infinite possibilities
in ServiceJDC.
Find infinite possibilities in ServiceJDC.