【business weekly|trend report】
From worker intelligence to artificial intelligence. The generation rely on only "cost down" is over.   
The basic formula of enterprise profit is "income-outcome=profit." However, to increase profit by cost down is a double-side blade. In short term, we could observe the increased profit number. But in long term, it might cause the decrease of product and service quality, which impact customer favor and employee morale.
We are in the generation that paperwork and telephone operation are fading away. That means, the key points of profit and management of small and medium size enterprises shall be the progressive transformation from worker intelligence to artificial intelligence. This article will show you two new business cases that utilize ServiceJDC for digital transformation: How does UB UNION TECHNOLOGIES, traffic system integrator, utilize cloud management to improve task dispatch for fieldworker, record customer maintenance life history, and then optimize their products and maintain good customer relationships; How does Zi-Ran cooperation, a food agency, manage their distribution sales staffs on the field, understand instantly the fieldworkers' demand of attendance and resource in frontline, provide better bargaining chips to battle out in the negotiation, and provide feedback of sales status and distribution data to upstream factories.
ServiceJDC, a new generation e-fieldworker management tool, provides enterprises a new management model which optimize simultaneously the income and outcome. Through the integration of mobile device and cloud service, it helps enterprise to economize for sales performance, accumulate visible and invisible capitals, and to enhance each portions of profit model comprehensively.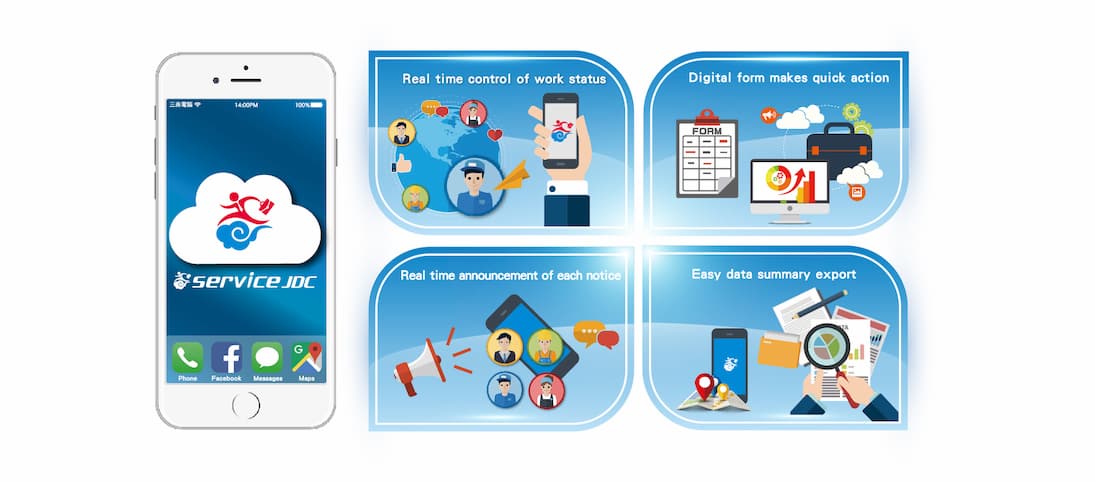 Photo 1: New fieldwork management model for enterprises (credit: ServiceJDC.)
No matter from sales creation or customer service points of view, fieldworkers that keep in touch with customers in frontline are most significant key to enterprise business lifeblood. "ServiceJDC" service launched by Mercuries Data Systems could support enterprise to manage numerous and hard-to-track fieldworkers, such as sales, delivery, and maintenance staffs with specific techniques. The staffs are able to immediately use the easy-to-understand operational platform that supports mobile, tablet, and computers for schedule planning, check in report, map tracking, push notification, and competition information collection, no matter where they are. The operational efficiency is increased thanks to simplified operational process. The productivity, service quality, enterprise image, and customer satisfaction are also improved because of systematical customer management by historical data analysis and reuse.
Expenditure optimization - To improve efficiency is to increase revenue and reduce expenditure
To think with a simple mathematics concept: under certain level of business volume, if each employees could work in better efficiency, the company would need less amount of employees and expenditure. Relatively, with the same amount of employees, if each employees could improve the work efficiency, there will be more available time for new business development or service level enhancement- either way would create more revenue for company. Generally, for fieldworker management, attendance management and task dispatch are just big challenges. The advanced objective is to control the exact content of each individual staffs' task. The first-rate management, is to increase the efficiency on top of process control in any time.
"In an environment with strong competition, whichever enterprise could respond promptly to customer demand is the winner." says Mr. Lee De-Hong, the vice general manager of UB UNION TECHNOLOGIES. UB UNION TECHNOLOGIES is the first local company who built up parking toll machine system in Taiwan. They dedicate to traffic and transportation field for more than 20 years, their service scope covers the most of parking lots, exhibition malls, and the software and hardware system of toll machines of metros. Currently, regarding the distribution of our service sites, around 200 parking lots, at least 20 exhibition mall, playground, and metro system in north, central and south Taiwan, and 90% of government ticket machines all over Taiwan are all associated with UB UNION TECHNOLOGIES.
Behind the widespread and strong business, UB UNION TECHNOLOGIES replies on their one-stop service of system modules, equipment, and long term maintenance service. The 23 staffs in maintenance team have to serve such a big scale of customer volume. Therefore, the efficiency of maintenance department becomes the most significant concern of UB UNION TECHNOLOGIES regarding company management. That's also the reason that they have decided to implement e-management of "ServiceJDC." Out of the expectation, they have gained a larger benefit than estimation.
Service improved - Comprehensive cloud use accumulates the positive cycle for customer support issue judgement.
In early stage, the task dispatch for field maintenance staffs of UB UNION TECHNOLOGIES are all based on paperwork operation and telephones. The task locations are discrete so that each maintenance staff needs to spend much time on commuting. After maintenance, there are always some trouble in filing the paperwork, because of the handwriting and wording from each fieldworkers are different. Thanks to the implementation of ServiceJDC, by using cloud and GPS, the dispatched tasks are able to be closer to where fieldworkers are. This flexible function makes fieldworkers feel better. What's more, because the process of maintenance is structured into standard form format and the menu in the form could avoid too much input, the wording of maintenance task is therefore unified and ready for coding and statistics after task execution.
"The very first purpose is only to replace paperwork by e-format, so that we could increase the management ability for individual performance and frontend task dispatch and the efficiency of customer record search. However, the real implementation is better than that. We could find the issue more quickly and work on the solution by utilizing the integrated data in re-analysis." By utilizing the comprehensive function modules and details which dedicated to individual enterprises in ServiceJDC, UB UNION TECHNOLOGIES is able to build quickly and also control the critical data of understanding customer maintenance life history. Once the data is available, the analysis could be made to improve product speed and accuracy. In the meantime, by using computer to replace human brain for analysis, it is faster and more comprehensive, which facilitate the efficiency of human resource to be further increased.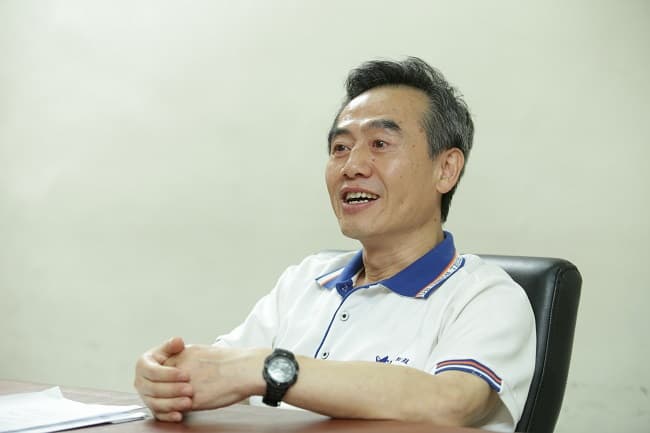 Photo 2: Mr. Lee De-Hong, the vice general manager of UB UNION TECHNOLOGIES. (Photo credit: ServiceJDC.)
Income optimization - To maintain customer while developing new financial resource.
For Zi-Ran cooperation, who develops from food agency to independent brand, "ServiceJDC" not only increases work efficiency and customer satisfaction, but also develops a new profit model as new revenue source that makes "service" itself a merchandise.
Mr. Xu Wen-bin, general manager of Zi-Ran cooperation explains, the service management of marketplace is extremely complicated. In one hand, as professional agency, the company needs to take care of more than 1,600 distribution sites and around 600 different product items; on the other hand, the company needs to keep working with 50 suppliers from factories. It requires an assistance from a tool with higher efficiency to thoroughly collect information from every frontline stores, make analysis, and provide instantly the more specific information to factories. Previously, traditional management could only provide information through report, which is not able to showcase the real time status of the field immediately. After the implementation of "ServiceJDC", no matter customer complain, display of marketplace event, display position change, price adjustment, or store manager's feedback are all able to control in few clicks. It not only facilitates information control for the management, but also make great improvement for sales staff's performance.
There are only 7 sales representatives for entire Taiwan at the moment. In the past, the communication between headquarter is not immediate. It is also not easy to manage staff attendance and task execution. "ServiceJDC" solved this issue at the first moment. However, Mr. Xu Wen-bin, who was also a sales staff, says in a straightforward way, the purpose of implementation of "ServiceJDC" is not to monitor sales staffs' the movement in every moment. It is rather to provide a better tool to work in a higher level.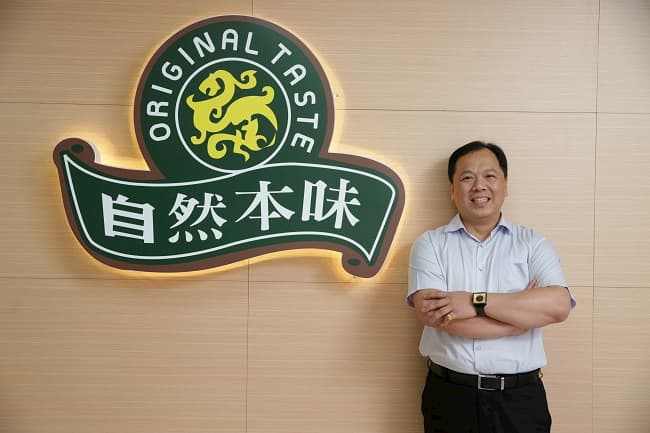 Photo 3: Mr. Xu Wen-bin, general manager of Zi-Ran cooperation. (photo credit: ServiceJDC)
Strategic improvement - Transform sales data into merchandise, value-added pay back for partners.
Mr. Xu Wen-bin says, the data connection of cloud system through "ServiceJDC" makes sales staffs able to check the promotion time frame information and history record of each marketplace instantly, which brings advantages to negotiate monthly stock and display position with stores. Therefore, sales staffs could confront with the challenge from competition with prompt respond. The cloud platform allows them to confirm and record the price and quantity for negotiation in any time and get the go-ahead for "raise the stake." ServiceJDC becomes the best battle recorder. For this point, Mr. Xu Wen-bin is satisfied and says: "With powerful tool that brings them better performance, they also gain the sales bonus as practical motivation."
The improvement of sales staff fighting power simply brings more business capacity. Recently, on top of agency, Zi-Ran cooperation also starts marketplace commercialization services for a famous brewed beverage brand. "Thanks to this system, we are able to control every information regarding display and price in each wholesale store in any time and provide feedback to the factories." All the store information that factories need, include product quality distribution inventory, stock check, shortage items, delivery time of on-going orders, competitor information, or any individual store manager's feedback and respond, are able to showcase immediately in "ServiceJDC." Therefore, the "service" and "information" of marketplace management itself also becomes a valuable merchandise. With only 2 months usage of "ServiceJDC", Mr. Xu Wen-bin already feels a great benefit.
From worker intelligence to artificial intelligence, is your company able to win profit therefrom?
There are many advantages of "ServiceJDC" technical management. But from commercial angle, how to evaluate whether it is suitable for a company? Actually, "ServiceJDC" has customized overall management functions by taken into accounts of the needs of fieldworker management of small and medium size enterprise in many industries and applications, such as equipment maintenance, sales promotion, logistic distribution, field exploration, security guard inspection, domestic service, delivery dispatch, insurance industries…etc., which includes schedule planning, dispatch, arrival check-in report, and case close report in operational process. To further check the different demand of individual enterprise, we could evaluate from 2 different aspects:
 1. Is the size of employees in line with economic benefit? If there are only 1 or 2 persons in fieldwork department, manual management shall be sufficient.
 2. In the case that employees number is enough or the scale of data needs to be processed is hard to completely collect and analysis manually, the implementation of "ServiceJDC" would in line with economic benefit.
Considering the practical expense, Mr. Lee De-Hong, the vice general manager of UB UNION TECHNOLOGIES says. ServiceJDC runs in monthly rental. There is no need to install or purchase a software package. The pressure of expenditure is relatively low for a company. Mr. Xu Wen-bin, general manager of Zi-Ran cooperation, also thinks that comparing to the additional cost of recurring one even five new staffs, the benefit from the usage of "ServiceJDC" is enough to make it balance. "Gain more information by only few dollars spending, very worthy!"
For more detail, welcome to visit the official website of ServiceJDC: http://bit.ly/2qJ0r7d