【iThome|Trend report】
More than 50% of ATMs all over Taiwan are maintained by 200 fieldworkers of Mercuries Data Systems Ltd.. Wherever on the mountains or islands, they must be there when it comes to machine breakdown. However, recently online finance and mobile payment are much more popular, which impact the usage of ATMs that are associated with maintenance service of Mercuries Data Systems. How to carry out a transformation has become a new challenge for this 40 years old brand SI company.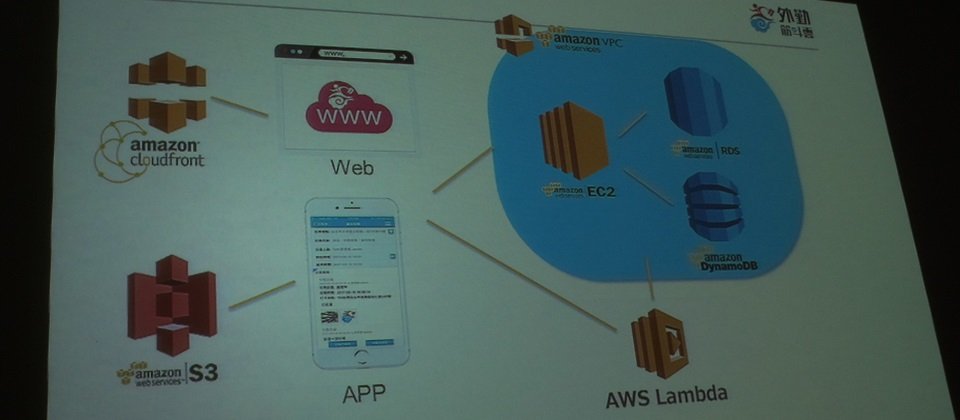 "Traditional business model could no longer stand diversified application scenarios and fast-changed industry demand!" Mr. Guo-Wei Su, the manager of ASAHI & MERCUIRES, says that it is the first priorities of every industries to conduct digital transformation. Enterprises need to create new opportunities to confront the impact of fast change from the market.
Mercuries Data Systems Ltd. belongs to Mercuries & Associates Holding LTD, who runs several business, including retailer, food and beverage, securities, and life insurance. With 41 years history, Mercuries Data Systems, whose core business is system integration service and maintenance service, is constituted of 4 business units: finance, public, engineer maintenance, and mobile business. Their primary revenue comes from ATM and folding machines. Besides, they contract the development and creation of large project from government.
However, Cris Thai says, along with the population of credit cards and the rise of mobile payment, both the usage and demand of banknote have been decreasing. He estimates that the entire market demand of ATM is going to decrease 30 %. In this case, enterprises are facing a tough challenge. What's more, the contract with government comes with uncertainty. On top of that, the projects are task-oriented, which require different techniques and knowhow. The creation and maintenance of project team are both not easy.
This difficult situation makes Mercuries Data Systems starting to think that how to create a new business model and develop new applications in following 10 years based on existing experience and primary trend and technologies at present. The cloud and mobile business unit was therefore established in three years ago. The purpose of establishment is to develop new services and generate stable revenue.
Among 28 thousands ATMs all over Taiwan, Mercuries Data Systems provides more than 10 thousands. In order to maintain numerous ATMs, Mercuries Data Systems has established 14 branches in Taiwan, including outlying islands. For more than 200 maintenance engineers in the crew, it is feasible to deliver a service at the level of 2 hours arrival by calls and 4 hours repair completed. Hence, Mercuries Data Systems decided to transform the existing experience of managing fieldworkers into a cloud platform, which eventually been converted into a new external business model for revenue.
He says, for most of the enterprise, it is still quite common to take a traditional way of field staff management, which is to make schedule planning, dispatch, arrival check-in and execution report by e-mail or phone calls. Some of enterprise are managing through google calendar with communication software to control current execution status and to track the result. Besides, all documents require signatures. The present way of processing is still on paperwork, which means that fieldworkers need to bring documents back to operation center for further file creation that takes 2-3 days. It is not only low-efficient but also error-prone.
Cloud field staff management system provides comprehensive fieldwork management functions, such as task, message, and form management. Back-end platform administrator could arrange schedule and fieldworker dispatch through web platform. On the other hand, fieldworkers could receive their dispatched task directly on mobile phones. During task execution, they could check in or take a photo to report. Once the task is completed, if form data collection is needed, they could fill in on-line form right on App, let customer sign, and then close the case. The process is much more simplified than before.
This cloud management platform has just been on-line since last October. However, there are already more than 250 enterprises registered. The users are becoming more in quantity and diversity. Mr. Cai – zhong wei says, "The extensibility, security and stability of data and system are the key points to be focused."
He explains: "In the beginning, there are not many users. However, it started to grow after the platform been on-line, which brought occasional overload issue. Thus, the extensibility of system architecture becomes quite important. Besides, it is also the key concern of most enterprises to ensure the security of data and system.
He also points out: "Due to the fact that the clients' application scenarios are quite diversified. Some of them, such as sales representatives and maintenance service provider, use the platform in day time. Some others, such as beer promoter or clean service provider, use it in night time. This is the reason that the system must provide non-stopped service in 24 hours. The stability of the entire system is also one of the main concern."
"Every single service of this platform are based on AWS." Says Mr. Cai – zhong wei. Consider of overall aspects, Mercuries Data Systems thinks that AWS provide many services that could be used in accordance with the needs. For example, to store the photos taken by mobile phone with S3, and the static pages and pictures of web with CloudFront. Because that CloudFront take files which been stored in S3 to duplicate AWS node all over the world, it is able to automatically respond to user' Request through nearest node, which increases the efficiency of webpage processing.
Besides, the database is based on RDS and Multi-AZ service, which allows data synchronization in remote backup and failover to ensure the stability of system. Among them, thanks to DynamoDB process in NoSQL database service, the relational data of log files are suitable for all applications in any size that require consistency and delay which is less than 10 ms to keep untroubled by other time-consuming services. Those time-consuming services would be processed by serverless computing Lambda service.
In terms of security, App would not access confidential personal data. Prior to internet connection, the confidential personal data would be processed by Obfuscation. The network environment between App and server is based on private network built by VPC to isolate the core system and external network. Eventually, Cloud Watch monitor the performance of system operation.
For back-end system development, prior to program release, there is a Code Review and a control of user and system use permission.
Chris Thai also points out that AWS is equipped with Elastic Load Balancing (ELB), which is able to solve the sporadic traffic peak issues. He explains, although there are many diversified application scenarios from enterprises, users are still with several similar behaviors. For example, task reports are submitted intensively prior to going off work; there are many enterprises utilize form function to make examination attendance form to record the attendance status of fieldworkers. The report time points are concentrated during 4 to 6 o'clock in the afternoon. Along with the increasing of the amount of enterprises users, this phenomenon becomes more obvious.
"For instantaneous non-continuous load, it is not an effective approach to set system configuration according to maximum usage" he says. Through the deployment of ELB in AWS, in regular period, a single EC2 service will be put into operation; when instantaneous load is over alarm threshold, another EC2 service will automatically been deployed to bypass the extra load. Once the traffic is reduced down below alarm threshold, it could return to single EC2 service.
For more detail, welcome to visit ServiceJDC official website: (https://goo.gl/jRQcSh)
To watch the video of ServiceJDC products: https://www.youtube.com/watch?v=O8Nzp6mK6lo