Customer Success Stories
It's our pleasure to serve you! We appreciate your compliment. Mobile serviceJDC is better because of you.

Established in 1997, JS Solution has been providing CAD/CAM hardware and software integration, serving over 300 customers, and highly recommended by multiple famous enterprises and academic organizations.
We have professional service team who have abilities in programing, computer integrating and applying. For product design, module creation and partial processing, we developed lots of intelligent modules that can decrease the time for module developing and staff training and increase efficiency. Through organized and step by step applying service, customers can enter digital transformation faster and strengthen market competitiveness.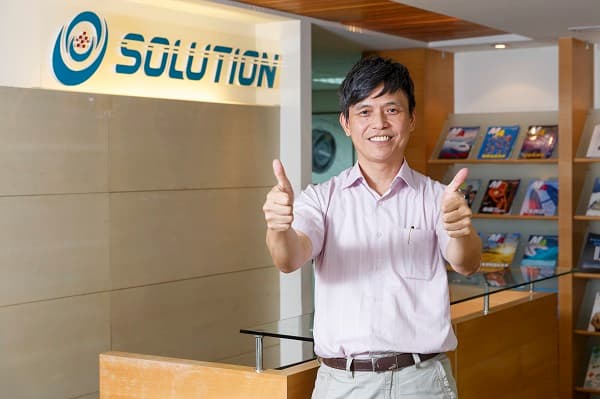 Customer Need
(1) Systematize the job dispatch.
(2) Integrate the lists of customers all over Taiwan and China.
(3) Digitalize the form to simply the operation.


Imported Benefits
Mobilization by taking care of both work and management
Internal staffs assign jobs via the web back-end system of ServiceJDC after receiving the work. Field staffs can add jobs, punch the clock, report the progress and close the case via app for any unexpected situation. All the operations can be carried out at once. ServiceJDC has great execution to help our team manage time well and maximize work efficiency!

Digitalization by creating digital forms that can be acquired and used anytime, anywhere
Our team can integrate forms into ServiceJDC. Field staffs can use ServiceJDC on phone to fill out forms to record information on customer visit and after-sale service. After filling out and sending the forms, the information is synchronized in real time. This saves lots of time and the process is very clear.

Data collection and analysis
In addition to historical records of all jobs, statistics corresponding to personnel, customers and tasks are also available. This is very helpful for the manger to carry out "management" For instance, the manager wants to find out the working condition of employees on a certain day, in a certain week or in a certain month, or check the working condition of a certain employee. He/she can look up the data easily, immediately. This function helps the manager distribute and manage the job assignment and working condition of employee.


Find infinite possibilities
in ServiceJDC.
Find infinite possibilities in ServiceJDC.