Customer Success Stories
It's our pleasure to serve you! We appreciate your compliment. Mobile serviceJDC is better because of you.

Zhi Bang HVAC & Engineeging CO.,LTD established in Nov. 1996, which is a level A Frozen and Air-conditioning Engineering company. With manage principal of integrity and innovative service, Zhi Bang provide engineering professional consultant with engineer service chain of design, construction, testing, and maintenance.

Zhi Bang also built up numbers of large scale engineer including general HVAC (heating, ventilation and air conditioning), hospitals central air conditioning and heating system, industry AC, GMP food AC, temperature & humidity AC, absorption & chilled water type AC, high-class hotel AC, etc. Zhi Bang also won lots of gold award with large scale of technician team because of high service quality and adequate revenue.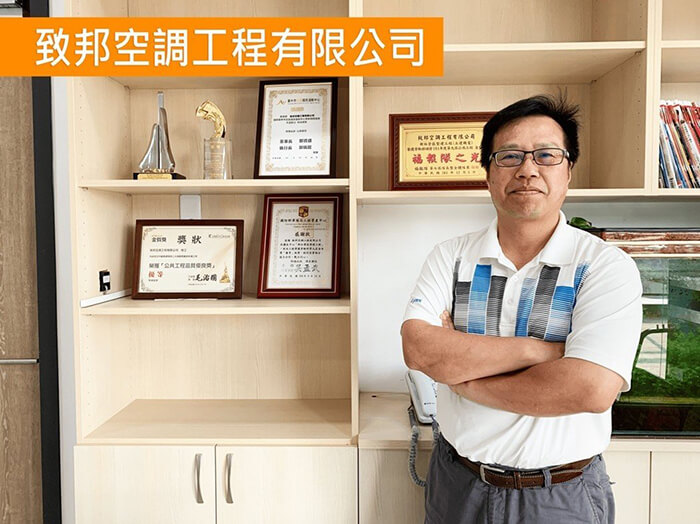 Customer Testimonial
E-forms makes data analysis eaier
Engineer project is finished, it still has acceptance check and maintenance contract to do. In the past, all of work-related data is written on papers, assistants will help organize. Technicians will bring paper forms according to different kind of project's task, when they work outside. These forms include project status records form, maintenance records form with some of them are triplicate. During work, forms will add a customer's signature with a form giving to customers and two bringing back to office.

Managers can dispatch task, while some tasks can initiative arrange by technicians themselves. You can also attach e-forms in tasks to let field technicians to fill in, with all the data can be synchronized. The best things are all data and records can be export to carry out acceptance check and have invoice request done.


Check-in and report back make engineering status visualization
Due to Zhi Bang HVAC's project is distributing around Taiwan with lots of on-site staff, they decide to adapt ServiceJDC to help simplified managing in staff's attendance and task's status. For technicians our system can help then check in with phones, while for managers can check project task status and report data through task list.

Message management makes announcement faster
For operational management, personnel, administrative and welfare committee work easier and faster. Through Message Management, Zhi Bang HVAC can announce activities like dinner party, birthday party, staff travel, sports gathering and voting.

Attendance report makes salary calculate easier
Zhi Bang HVAC also integrate office and field staff's attendance to let accounting department calculate salary at the end of month.

Data analysis makes decision making more accurate
From now on, HVAC are planning to analysis long-term collected data from the system. They belief that these data can let them realize problems and parts consume in every service to optimize service quality and sales performance.


Find infinite possibilities
in ServiceJDC.
Find infinite possibilities in ServiceJDC.