【Managertoday|trend report】

"Peter, why you didn't show up last Sunday afternoon 3 o'clock to make installation illustration for customer?"
"Well? You didn't tell me! I've sent you message saying that I am on leave!"
"I've sent message in chat group! You didn't read it! "
"Well, there are too many messages! It has been washed over! "

Be cautious about one fixed day off and one flexible rest day. Careless manual scheduling could make you been punished.
Those managers who are still using social communication software for attendance and dispatch management needs to be cautious. Do you feel familiar with the conversation of Peter and his boss? This drama often goes on stage and cause a triple loss situation: customer complained that there is no efficiency, the boss blames employees not paying attention, and the employees feels so wronged.
Recently, the labor law has changed into new regulation as one fixed day off and one flexible rest day. Previously, your fieldworker team might have no attendance record. The temporary dispatch plan always been stored in communication software as well. In case that the account is hacked or your cellphone number is changed, those records are easy to be lost. However, the new regulation indicates that for fieldworkers, there must be a check-in record that is detailed into minutes. There will be a regular labor examination, if there is no description, a huge penalty will come. Therefore, how to keep the flexibility of task execution for fieldworker and conform to regulations in the meanwhile is the headache for many managers.
Mercuries Data Systems has launched recently "ServiceJDC", which supports mobiles, tablets, and computers. It offers managers a new model as a way out. Through the one-stop management service, it integrates the cellphone with location positioning and eliminate the obstacles of communication between both employer and employees. Fieldworkers could go out from home to appointed customer site, make check-in report, and then start task execution. After finished, make case closed report and request customer signature to confirm. Every process time, location, and duration hours of the task of the day are all available in back-end instant record. There is search interface in back-end platform which is available for search in any time. It is also possible to export the data into files. It is not an issue to keep those files. Salary calculation is also convenient in this case.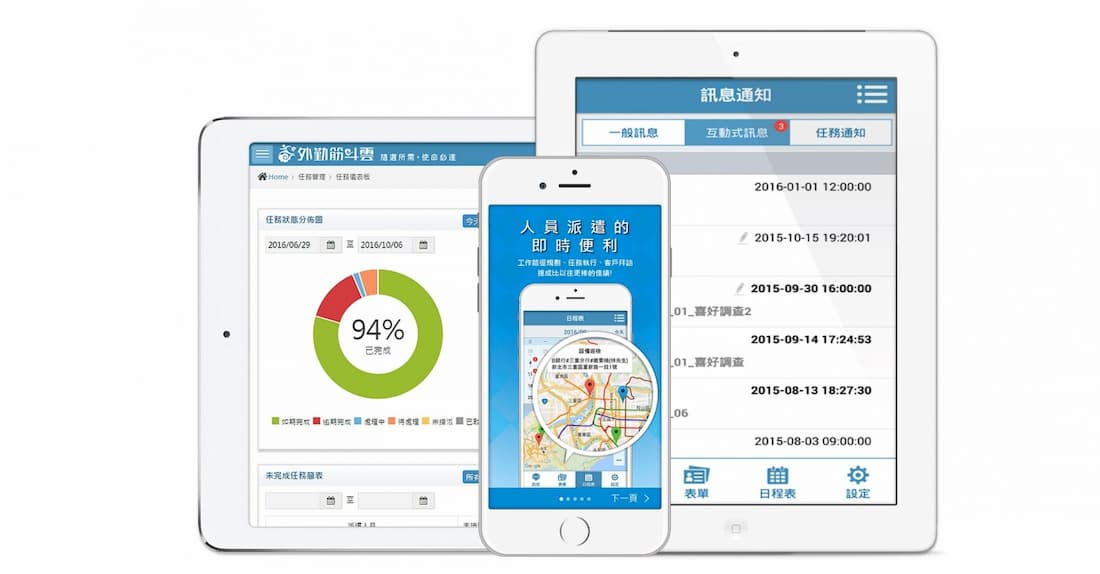 Do not be a ghostly monitor. Here is the tips of field staff management.
In daily renewal and monthly change internet generation, every enterprises wish their employees have multi-processing capabilities just like a smart phone and being experts of everything like "Money King." In order to save the expenditure of human resource, not a few companies alternatively hire fieldworkers with a dedicated project which brings flexibility. Most of these fieldworker's working model is not to stay in the office all day. To grape their progress and time line, the conversation in communication software must be continuously made. Staffs often miss important instructions because of not paying enough attention.
From the other aspect, even though managers could manage fieldworkers' location and dispatch by communication software, keeping eyes on the screen all the time or giving them deadly nonstop calls often make them feel not trusted. The dilemma of effective management and keeping closed eyes on them is a big headache for managers. Especially those in the industries that involved with many fieldworkers, such as PR event industry, catering industries, or construction industries, usually running their head against a stone wall in order to manage the fieldworker' attendance.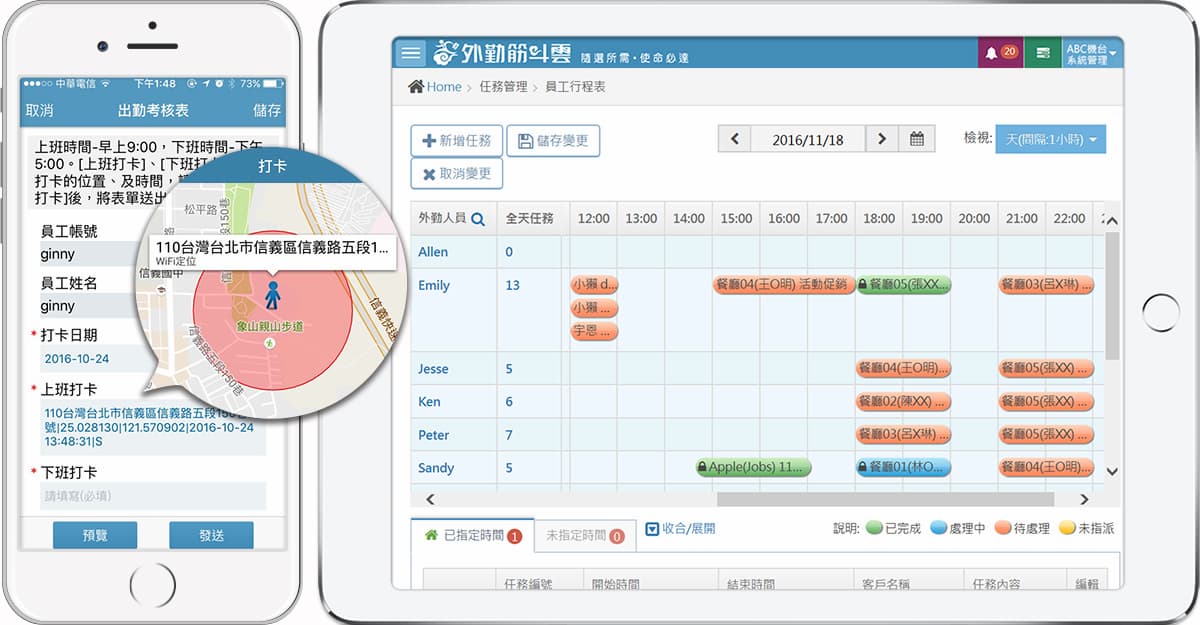 Say goodbye to slow manual form statistic. Solve one fixed day off and one flexible rest day and attendance management issue comprehensively.
Mr. Li Yan-Cheng, the vice general manager of Yi Chang Air Conditioning Engineering Co., Ltd., expresses during the interview that most of the service locations of air conditioning industries are outside. There are many fieldworkers. To respond accordingly to big various demand of each projects, the numbers, working hours, and expertise of project team members are very different. Some of the projects are regular renovation and some of the others are periodic out sites inspection and maintenance. In past few years, there is no other way but manage simultaneously in three approaches: by phone, communication software, and google forms that fieldworkers are required to fill in.
Mr. Li Yan-Cheng points out that, along with the increase of the numbers of fieldworkers and projects, the communication in communication software is easy to become mixed and scattered, which cause a gap of communication. Delay of record, sabotage, miss calculation of working hours, and difficulties of leave and overtime work arrangement are happened because of the "time gap" between manual input of google cloud forms that fieldworkers fill in themselves and managers' approval. On top of those, the regulation of one fixed day off and one flexible rest day that announced in year beginning requires employers to keep overall instant records of attendance statistic. Otherwise, they might be against of the law and perhaps going to be punished. It is really quite troubled with only record in communication software and data in google form which is not able to update instantly.
Therefore, Mr. Li Yan-Cheng has decided to replace the overall previous management method with ServiceJDC. First, the fieldworkers are able to check in/out for start/off work time right on cloud system in cellphones at out sites. It is very clear at a glance regarding the forms and records of real time attendance status in database. Second, ServiceJDC offers staff schedule for managers/schedule planners to check and adjust. Apart from exporting daily regular tasks in advance, in the case of temporary task, it is also possible to dispatch the next task according to available staffs' current location Besides, for those staffs in engineering projects who work overtime intensively, their leaves could be arranged in advance through real time form. This increase tremendously the efficiency of management and manpower control and solve the overall issues of one fixed day off and one flexible rest day and fieldworker management.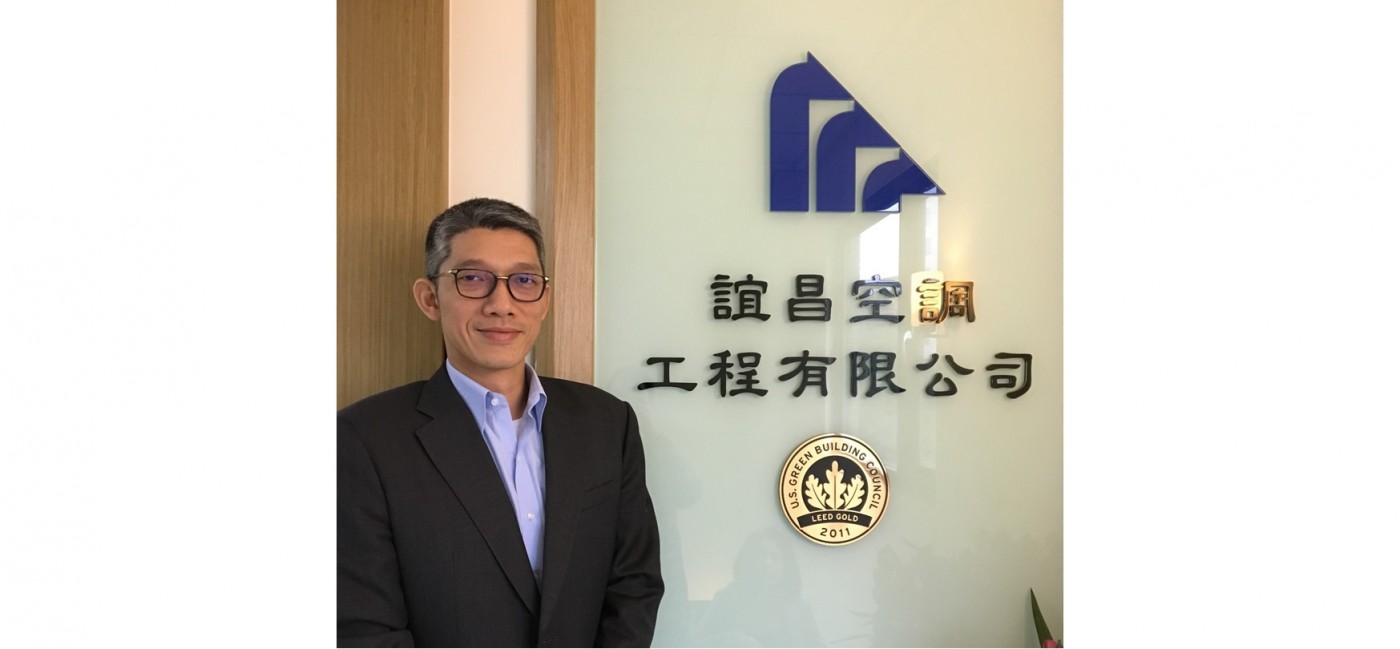 Mutual trust and assistance from employer and employee. Work together for mutual benefit is most practical.

Mercuries Data Systems have been focused on financial automation system field since their establishment. They are also well-known system integrator nationally, who have ever accomplished several projects such as metro ticketing system, 2010 Taipei International Flower Expo card and ticketing system, Taipower electricity accounting system….etc.. In recent years, they actively invest on the development of SaaS and mobile applications. At the time of transformation, they realize internally from cooperation that to run ATM maintenance service, there must be an fieldwork management tool, which increase operational efficiency and simplify the process. Devolve their own thought to others, they believe that other enterprises must have the same demand in general. Accordingly, they invest on research and development and then create cloud fieldwork management system, "ServiceJDC."
Offering the functionalities for general enterprises to manage their fieldworkers, such as delivery persons, sales representatives, maintenance engineers, "ServiceJDC" is a platform which integrates mobile device and cloud service. It replaces traditional manual operations with simple and easy-to-understand operational interface and provide the most instantaneous and thoughtful service. Fieldworker schedule planning, check in report, map track, competition information collection, customer management, push notification and record search, no matter which functions are all provided. It is suitable for various applications, such as equipment maintenance, sales promotion, logistic distribution, field exploration, security guard inspection, domestic service, delivery dispatch, insurance industries…etc.. With only one cellphone, the owner of enterprise could keep himself/herself posted of fieldworker's work status in any time.
Every data of the work in ServiceJDC comes with cloud data. No more needed of manual record and cross check and no more missing or gap of work instruction communication. The fieldworkers could focus on what makes them busy without confirming the instruction and task content over and over again with their management, which is simple, fast and high efficient. ServiceJDC facilitate Employers' and employees' mutual benefit.
To understand more:
ServiceJDC Official website: https://www.servicejdc.com/
ServiceJDC product introduction video: https://www.youtube.com/watch?v=0ZCQ1hrQ9N0