【Money Udn|Trend Report】
ServiceJDC of Mercuries Data System: Digital Transformation is a Necessity
  Digital transformation is definitely a huge challenge for most of the medium and small scale enterprises(SMEs). Compared to micro-enterprise, SMEs' challenges are not in capital and market developing, but in business transformation. Integrating cloud resources, Internet of things, data analysis, and artificial intelligence with existing operations and service model is the key issue.
  Chris Tsai, vice president of Cloud and Mobile Service Department in Mercuries Data System (2427), pointed out that most of scaled SMEs in Taiwan is established in 1970~1990. In the past 30 years, most of the business owners focused on product itself and service quality, but Ignored applying innovative technology method on marketing develop. Yet, if these enterprises remain traditional management methods, it is difficult to survive in the fierce competition of the industry.
  ServiceJDC, built up by Mercuries Data Systems, found that traditional industry has the needs in field staff management, but lacking of concept in cloud management and data integrating. As a pioneer in field staff SaaS solution, we integrate cloud and multi-screen service of mobile APP. Managers can manage fieldwork through web platform, such as task dispatch, GPS check in, customer management, message management, form management and data analysis.

ServiceJDC equipped with compressive R&D and consultant team. MDS provided
  On the other hand, field staff can easily view daily schedule and location through our APP with receiving real-time notification. Field staff can check in, report status and contact customers at any time without location limit. All the digitalized data stores in cloud database, including work records, data records, customer's signatures.
ServiceJDC, all leading brands' first choice in digital management
  Zhi Bang HVAC & Engineeging CO.,LTD has already adapted ServiceJDC, which is a level A Frozen and Air-conditioning Engineering company established for 20 years. It built up numbers of large scale engineer including general HVAC (heating, ventilation and air conditioning), hospitals central air conditioning and heating system, industry AC, GMP food AC, temperature & humidity AC, absorption & chilled water type AC, high-class hotel AC, etc. Zhi Bang also won lots of gold award with large scale of technician team because of high service quality and adequate revenue.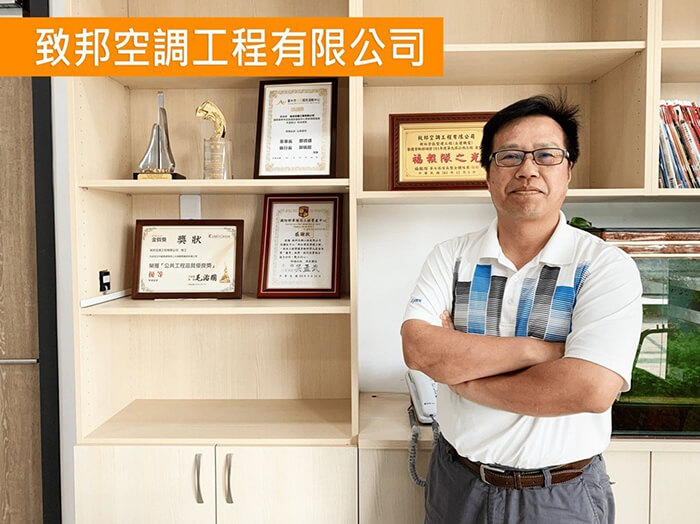 Zhi Bang HVAC & Engineeging's General Manager, Lee, Chiang-Tse. MDS provided
  Zhi Bang HVAC & Engineeging's General Manager, Lee, Chiang-Tse suggested that after the engineer project is finished, it still have acceptance check and maintenance contract to do. In the past, all of work-related data is written on papers, assistants will help organize. Technicians will bring paper forms according to different kind of project's task, when they work outside. These forms include project status records form, maintenance records form with some of them are triplicate. During work, forms will add a customer's signature with a form giving to customers and two bringing back to office.
  Due to Zhi Bang HVAC's project is distributing around Taiwan with lots of on-site staff, they decide to adapt ServiceJDC to help simplified managing in staff's attendance and task's status. Managers can dispatch task, while some tasks can initiative arrange by technicians themselves. You can also attach e-forms in tasks to let field technicians to fill in, with all the data can be synchronized. For technicians our system can help then check in with phones, while for managers can check project task status and report data through task list. The best things is all data and records can be export to carry out acceptance check and have invoice request done.
  Zhi Bang HVAC apply ServiceJDC to operations management, personal personnel,
Administrative, Welfare committee announcement, such as dinner party, dessert party, company trip, social activity and voting. Zhi Bang HVAC also integrate office and field staff's attendance to let accounting department calculate salary at the end of month.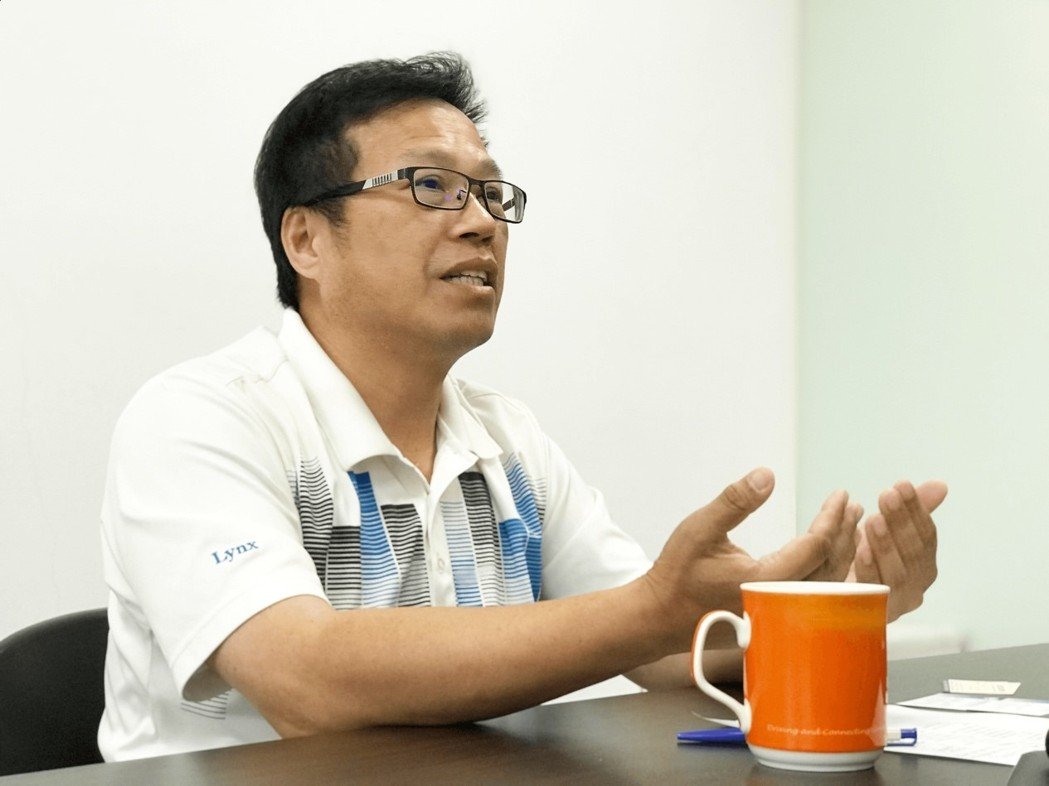 Zhi Bang HVAC & Engineeging's General Manager, Lee, Chiang-Tse shares digital management experience. MDS provided
  Now, nearly 40 staff use ServiceJDC. To solve the unwillingness of installing APPs on personal phones, Zhi Bang HVAC provide work phones to staff. General Manager Lee Chiang-Tse pointed out that field staff write work report on papers in the past, but now use APP to record in task. All of the staff's attendance and task status can be control by managers. There's a more efficient way to audit staff's work and improve service quality.
  Zhi Bang HVAC's general manager Lee Chiang-Tse also said, "For traditional industry like us, digital attendance and management project task in cloud-base is a huge breakthrough. I am really satisfied with both MDS's consultants service to our staff training, and the user experience of ServiceJDC." From now on, HVAC are planning to analysis long-term collected data from the system. They belief that these data can let them realize problems and parts consume in every service to optimize service quality and sales performance.
  Chris Tsai, vice president of Cloud and Mobile Service Department in Mercuries Data System, pointed out that HVAC's system implementation's process is all the SMEs might face, including staff protest, lack of equipment and internet, analysis inaccurate, etc. Mercuries Data System's professional consultant will provide training lessons, consulting services, and scenario suggest for all industries. Also, we suggest that if enterprise provide digital device or internet service for staff like HVAC, users can enjoy a more efficient digital management with lower the barrier of service implementation.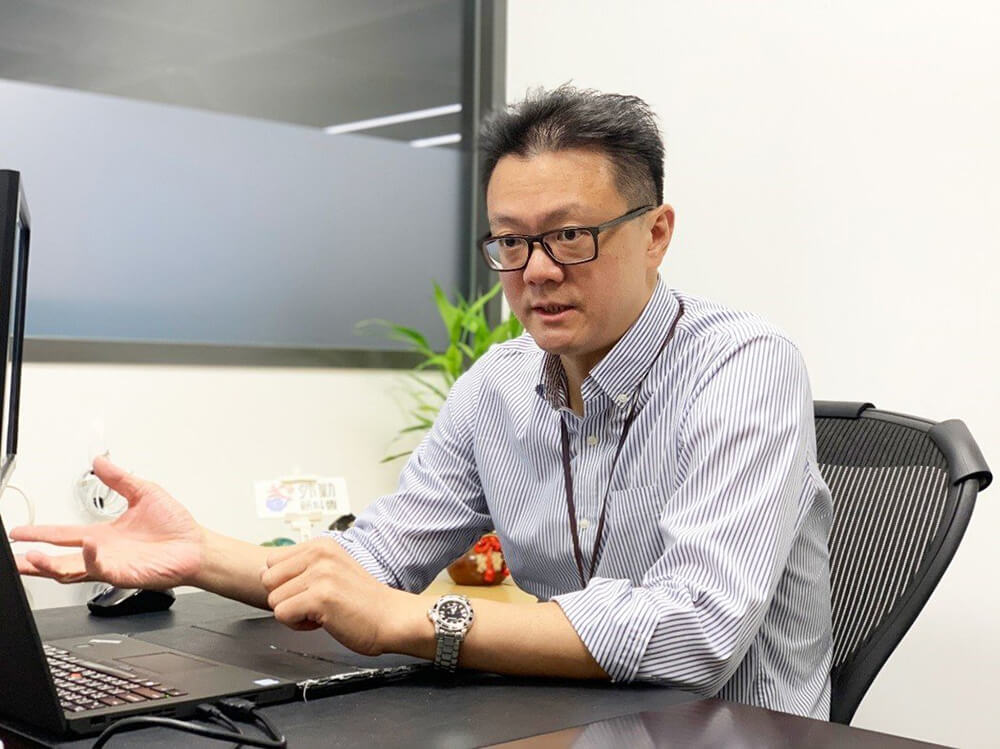 Chris Tsai, vice president of Cloud and Mobile Service Department in Mercuries Data System, analyze the needs in business transformation. MDS provided
Low Cost, but High Efficiency. ServiceJDC Digital Management Assists Decision Making
  Chris Tsai mentioned that SMEs in Taiwan invest most of the labors and capital in production when conducting resource allocation in the pest decades, such as optimize manufacturing process, deploy massive of labors, maximize operation efficiency. For most of the business operators, they can attract customers by good quality of product, high cost-performance ratio, and fine service. However, product itself and service are not the only match point in the big data era. Managers have to change thinking from product-oriented to data-oriented, along with a concept of "transform daily management into data." Integrating data and smart analysis to assist digital management with collected data to optimize operation is the key point to success.
  Mercuries Data System as a senior system integrate provider has plenty of understanding in field service like maintenance, logistics distribution, construction and co-marketing. ServiceJDC also has implementation consultant to realize in-depth enterprise's needs, pain points, and user's scenario, then assist enterprise implement our system with appropriate scenario.
  Min Wang, ServiceJDC's implementation consultant suggested that HVAC can also use customized forms with PDF export format settings. This can help them convert paper triplex into digital form to pursuit paperless management. The "on-line PivotTable analysis" can also help calculate failure rate, maintenance frequency and parts consume numbers to make decision or improve sales. For administrative management, "approval forms" can customized approval process of reimbursement application and quotation forms to let both staff and managers enjoy an efficient office.

ServiceJDC's Platforms. MDS provided
  In order to help SMEs and more enterprise, ServiceJDC adopt cloud-based service with low cost to help digital transformation. We provide a price transparency with on-line calculate allocate and price. ServiceJDC provide e-approval system and multi-language platform to solve problems from store patrol and field staff managing to office staff and administrative approval. Multi-language can let overseas management more smoothly. Free trial is available for enterprise under 5 accounts.

More information on ServiceJDC official website:https://pse.is/NSJ7B