【Business Weekly|Trend Report】
Both physical or virtual channels might face slow growth of earnings if rely on single marketing method in new retail era. Therefore, fast increase in the numbers of enterprises expect to integrate online and offline service to keep in touch with customers and increase sales. To enhance sales and offline service quality, the most important is to use digital and mobile platform with real-time data synchronize e-patrol solution.
TekCare Corporation, Subsidiary of Epson, Takes E-patrol as Core Competence to Fight New Retail Era
  TekCare Corporation is a subsidiary company of Epson established in 1999, with the mission of "Information Technology Professional Consultant." Apart from selling Epson's product, Tekcare developed into an official maintenance service provider of international computer manufacturer Lenovo, Acer, Asus, and Genuine. There are 12 secondary maintenance store and a third maintenance center around Taiwan with 160 staff. Tekcare has been the leading brand in maintenance service provider.
  Retail Marketing Sec.'s deputy manager of TekCare, Lulu Liu, indicates that they need to control attendance and sales performance of 70 Epson-related stores' on-site sales around Taiwan. They had adopted many methods like recording on paper forms and even using software system. Unfortunately, there are inaccurate problems in check-in and frequent failure in photo upload of the system. Last year, our company adopted ServiceJDC after advisory in March. We found that the system is stable and precise in control check-in records of staff.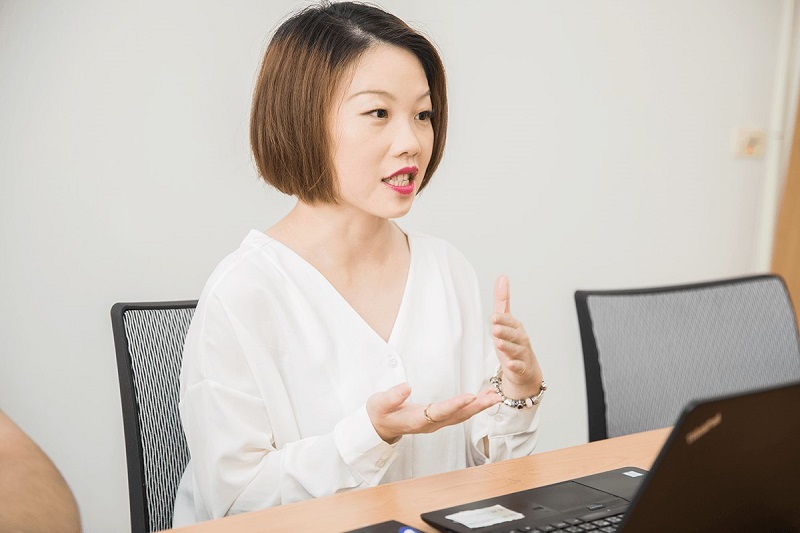 Lulu Liu, retail Marketing Sec.'s deputy manager of TekCare, share the needs in e-management
  Mercuries Data Systems' cloud-based technology ServiceJDC provide a comprehensive field staff management service to help arrange shifts, task dispatch and analysis data of fieldwork. For field staff, they can save time on check-in, share photos and documents and write reports after task done. Through ServiceJDC App, all the routine works like GPS check-in, status report, photo upload and forms fill-in can be finished. We help enterprise control off-line field work data, enhance work efficiency and service quality.
  Lulu Liu also suggest that arrange task and control real-time status of field work can really help enhance efficiency in time and labor control with ServiceJDC, especially when on-site staff moving between multi-store in a single day. Another benefit of e-check in is real-time control the attendance data without error compared to offline shifts arrange, which can solve salary calculation problems.
Real-time data to control field staff's contribution easliy
  Business know-how in information technology is definitely a pursuit of humanitarian. Letting the customers realize the benefit of new technology within a short time is not an easy task. To manage information technology service with high efficiency needs a digital and humanize system to fulfill management quality.
  Retail Marketing Sec.'s supervisor, Nick Sun, who is in charge of managing store patrol staff indicates ServiceJDC can help temporary task dispatch and on-site report. Store patrol staff has a heavy workload including decorate and check display, sales promotion, report inventory status, check price tag with POS machine, and brochure distribute. Some customers might ask detailed information of products, store patrol staff needs to train clerk or explain to customers directly. It really took massive of time to organize all the information with paper forms.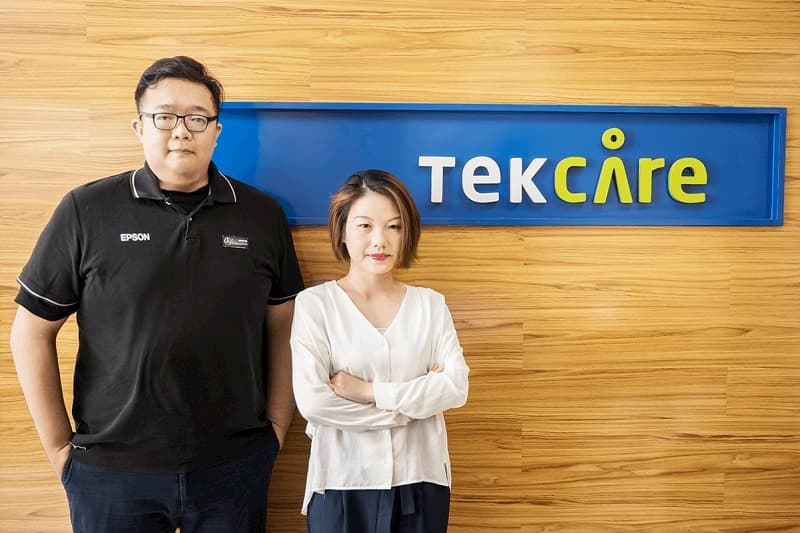 TekCare is digital Transforming with the core competency of "IT Professional Consultant"
  In the past, staff in TekCare spent up to a month collecting and calculating data in sales performance report. After using ServiceJDC, they can generate an PPT report within 2 days through immediate export of form data to control and optimize sales performance. On the other hand, GPS check in of all staff can help manage staff attendance precisely. Managers can also get real time status of on-site work to optimize staff arrangement.
Control and Maximize Sales Performance through digital management of store data
  New retail is about integrate data of on and off line, consumer preference and optimize customer experience with technology. Nick Sun suggests that their key factor to enhance sales performance is control on-site data exactly with analysis data of all store patrol staff's performance. ServieJDC can help enterprise eliminate paper works, control off line data, minimize labors and enhance sales performance.
  In order to help more enterprise digital transformation, ServiceJDC provide e-approval system and multi-language platform recently. We scale-up e-forms application form store patrol and field work management to office staff and approval, while multi-language can let overseas management more smoothly. Free trial is available for enterprise under 5 accounts.
More information on ServiceJDC official website: http://bit.ly/2lsjKgZ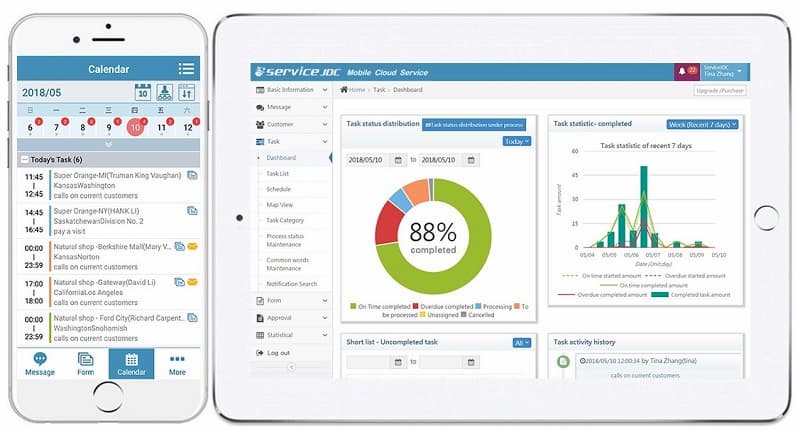 ServiceJDC multi-language platform