How to adjust the content or process of the approval form?
This function is limited to【System administrator】only !



1. Log in to ServiceJDC backend system (Web version) >> Approval management >> Customized approval form, select the approval forms you would like to adjust.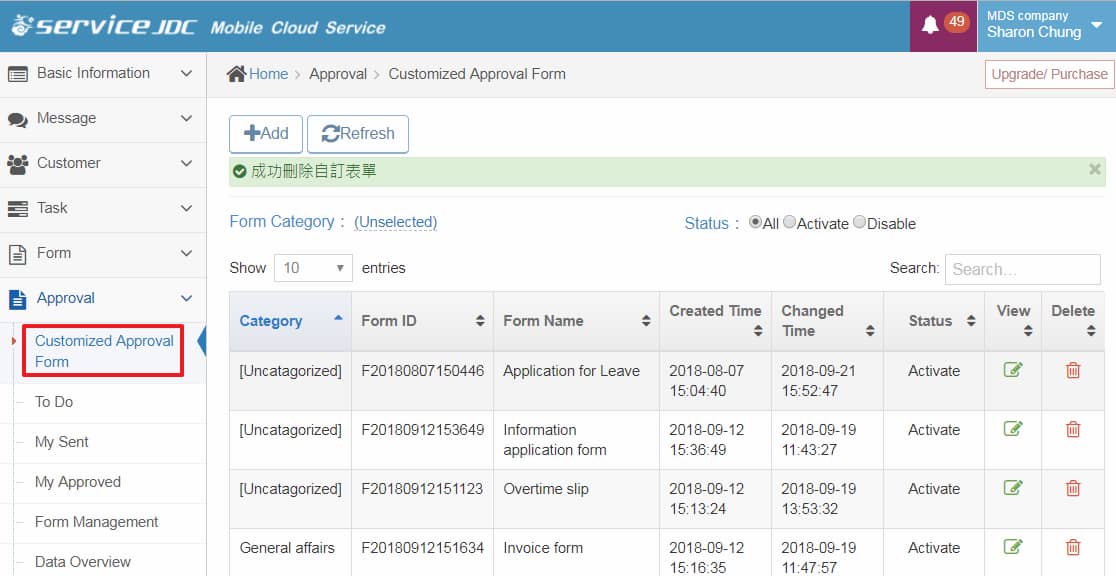 2. Click "Copy process" in current edition, then it will automatically switch to new edition in editing mode.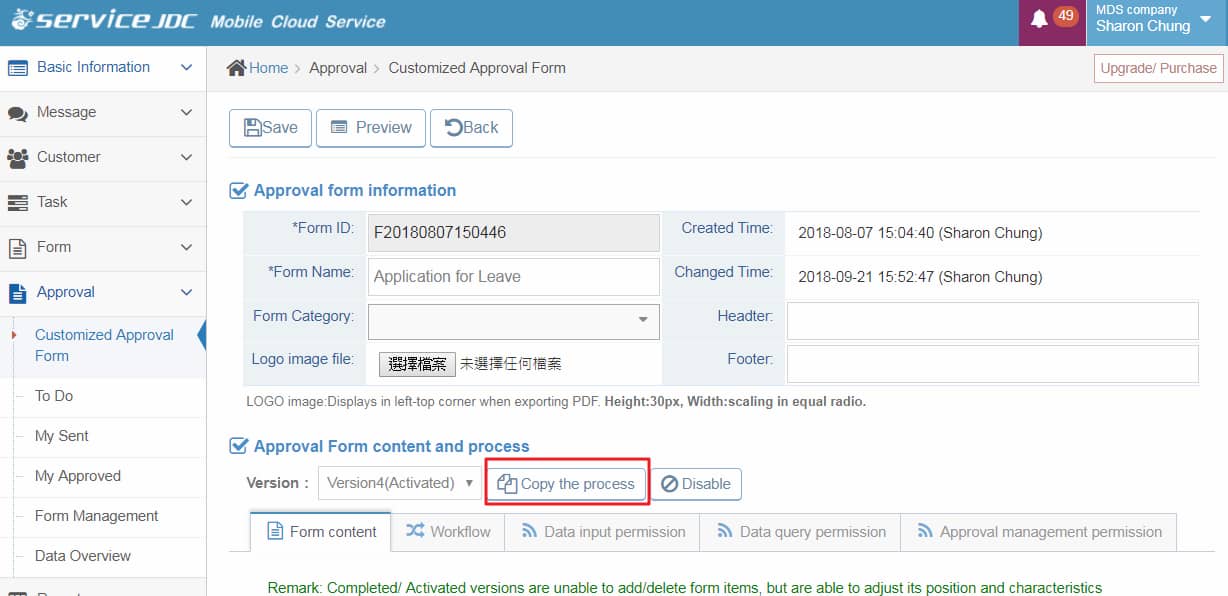 3. Once you finish the editing of new edition, click "Save". The system will generate a version name for new edition automatically. For example, the name as version 3 as in following picture. If you confirm to use the name as version 3, click "Complete & activate", the previous edition of payment request form will be disabled and the form will be updated to new edition.


Remark: There is only one enabled edition for each approval form.